March 16, 2021
ZOEY'S DORKY DETAILS: BOOK 12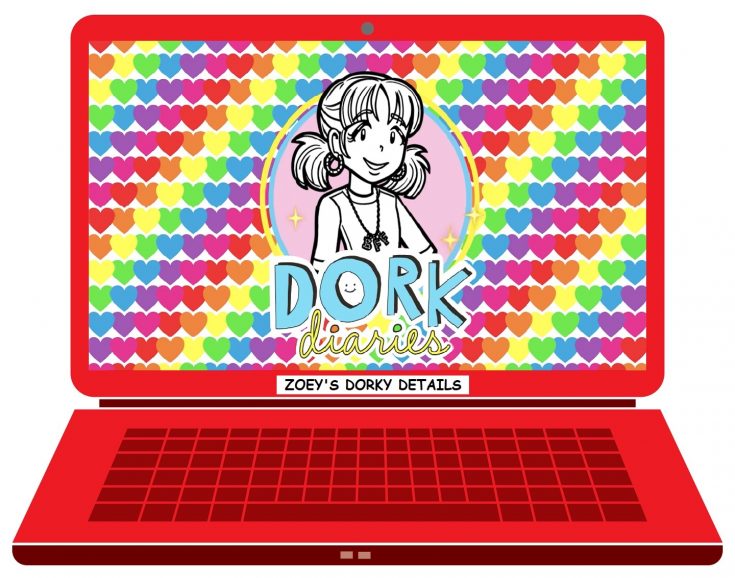 Hi Everyone! It's Zoey here!
Nikki let me take over her column today to post my ZOEY'S DORKY DETAILS: BOOK 12 video.
I FINALLY got it done and it's jam-packed with fun and exciting info.
It took longer to make this video than I thought it would because all of you asked me even MORE QUESTIONS than last time!!
So, the delay is actually ALL YOUR FAULT
!!   Just kidding

!! 
I spent an entire week making this video, and I loved answering your burning questions.
Nikki and Brandon have been pretty busy too. On Wednesday, March 17th the ASK NIKKI column will have a fun new game based on my DORKY DETAILS video.
And, on Saturday, March 20th, ASK BRANDON will feature a surprising advice letter that Brandon received from…OOPS! SORRY, but I promised Brandon I would NOT reveal who it was. Nikki and I totally freaked out, but Brandon was totally cool about it.
Anyway, my new ZOEY'S DORKY DETAILS BOOK 12 video is below. ENJOY!:
I hope you liked my latest installment of DORKY DETAILS! What were you surprised to learn? Also, let me know your favorite part of the video in the comments section below.
(A special thanks to our superfan, Noelle for this great video! We hope to add a superfan to cosplay Chloe very soon.)