May 22, 2021
We're Sending Out Answers to Your Letters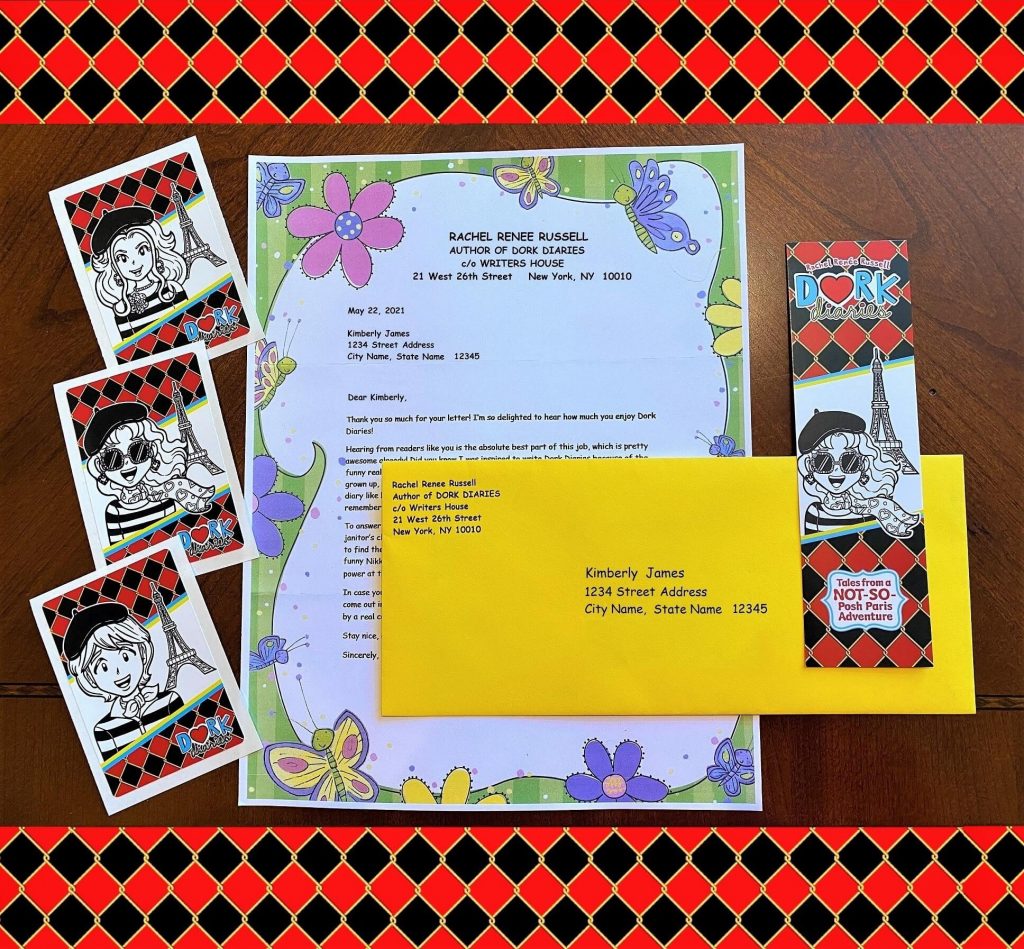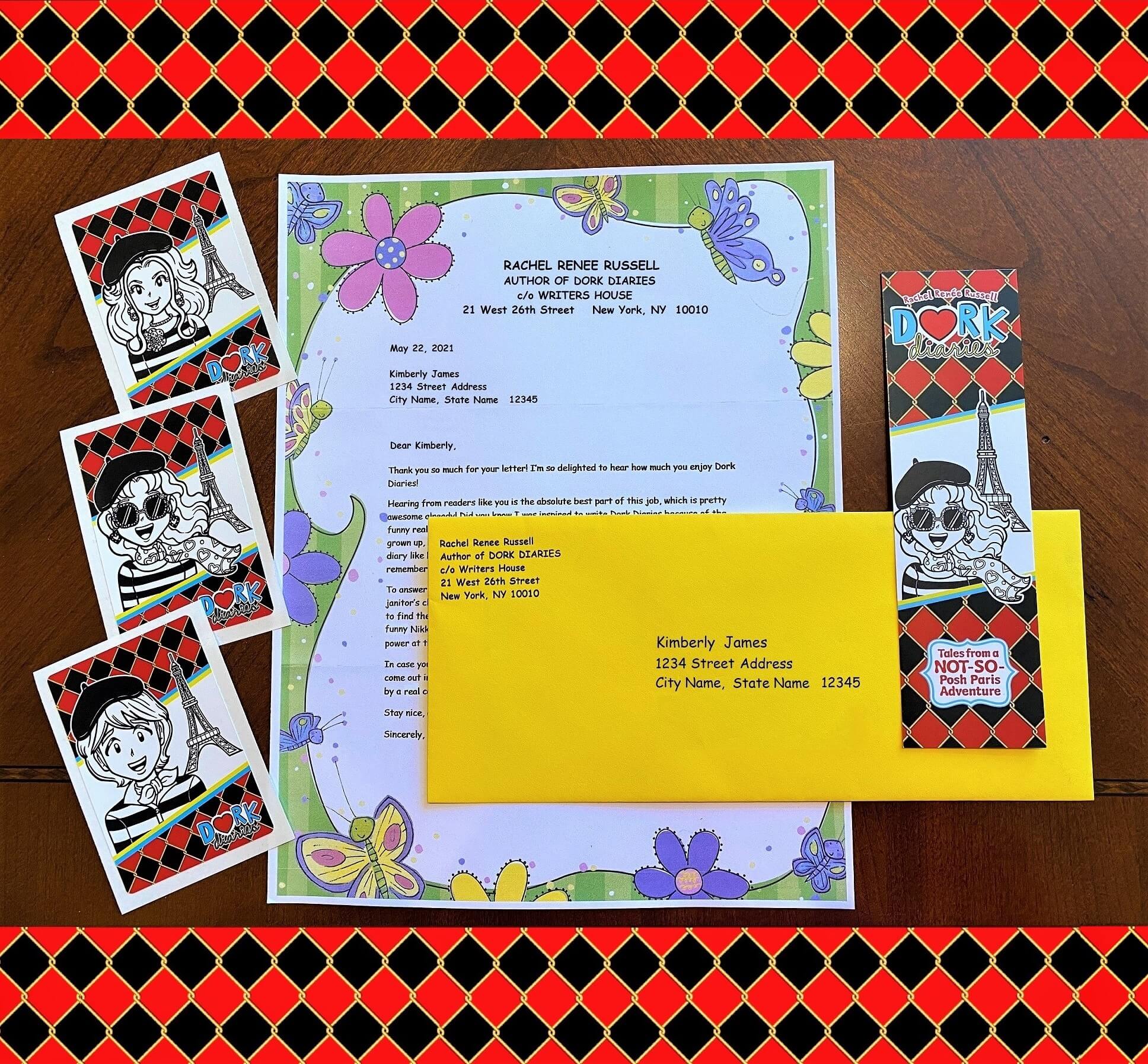 OUR DORK DIARIES LETTER!
Hi everyone! As promised, this is Part 2 of the update on our ongoing project to send response letters to all of our Dork Diaries readers who have recently written to us!
Here is the information to send a letter to Rachel since many of you requested it in the comments section.
You can send an EMAIL to:
You will get an email response usually within 7 days or less. Unfortunately, we can't send any Dork Diaries items by email.
You can also send a letter by the POSTAL SERVICE to:
Rachel Renee Russell
c/o Writers House
21 West 26th Street
New York, NY 10010
You will get a response letter sent through the postal service that looks similar to the one in the photo above. Please allow 4 to 6 weeks for a response, although our goal is to get letters back faster than this.
As you can see, the FOUR items inside the postal service letters are a Dork Diaries Book 15 bookmark and three vinyl stickers! We will also include Max Crumbly items upon request.
About 25% of our letters are from all over the world, and we will happily answer these as well. Since the travel time is a bit longer, please allow 6 to 8 weeks for a response.
There was a well-thought-out suggestion that fan letters be answered through a template on our Dork Diaries website. However, any letters created in this manner cannot be personalized to even include your real name due to online privacy protections. So, this kind of defeats the purpose of requesting a personal letter from the author if it can't actually be personalized, right?
The good news is that we'll be sending out another large batch of response letters next week We hope to have ALL of our letters answered and mailed out by the end of June.
UPDATE ON DORKY DETAILS VIDEO!
Many of you have requested an update on the Dorky Details video. So, here is an update regarding Noelle and her next DORKY DETAILS VIDEO!
Like many of you, she is currently super busy studying for her final exams at school. She wanted me to give you her message that she misses everyone here and will finish and post her video as soon as she completes all of her exams. She can barely wait for school to be over so she can start her summer vacation and post even more Dorky Detail Videos
!
If you have any comments or questions about the letters, please post them in the comments section below. Also, let me know if YOU correctly guessed that a bookmark and stickers were inside the letter!