January 28, 2021
VOTE FOR YOUR FAV BOOK FOR OUR FIRST Q & A!!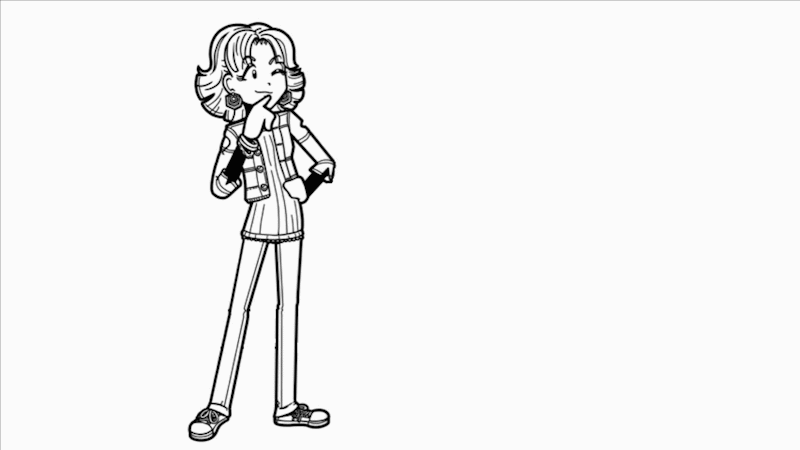 Calling all Dork Diaries SUPERFANS!! Are you absolutely DYING to ask questions about Dork Diaries and your FAVORITE book?
Do you want to know ALL of the juicy details and behind the scene scoops on all things DORKY?
If your answer is YES, then today is YOUR LUCKY DAY!!!
A few months ago, you told us which Dork Diaries books were your FAVORITES! We took the Top 6 most popular books, and today, you get to tell us which ONE of these books YOU want featured in Zoey's new Q & A video series called:
DORKY DETAILS: DISHING DAILY DRAMA!
It's basically EVERYTHING you EVER wanted to know about Dork Diaries and your FAV Dork Diaries books! And, the first Q & A video with answers to all of your burning questions, will be posted on Wednesday, February 3rd.
YES! That's less than ONE week away!!
Here what you need to do:
STEP 1:
VOTE for the book you want to be featured in Zoey's DORKY DETAILS video.
STEP 2:
Go to the comments section and list the book you voted for. You can list the title or just the book number. Then, post the ONE question you are dying to know the answer to.
Based on the most popular book, my BFF, Zoey, will select the best questions and answer as many as possible in her next video. And, if she doesn't know the answer to your question, she'll ask me (Nikki) or Chloe. And, if WE don't know the answer, she'll ask Rachel or her daughter, Nikki!
How COOL is that?!!   SQUEEEEEEEEEEEEEEE
!! 
So, VOTE today at the link below and post your burning question in the comments section.  Then, meet me back here next Wednesday for Zoey's exciting video with answers to YOUR QUESTIONS!!