December 22, 2020
The absolute WORST gift ever!!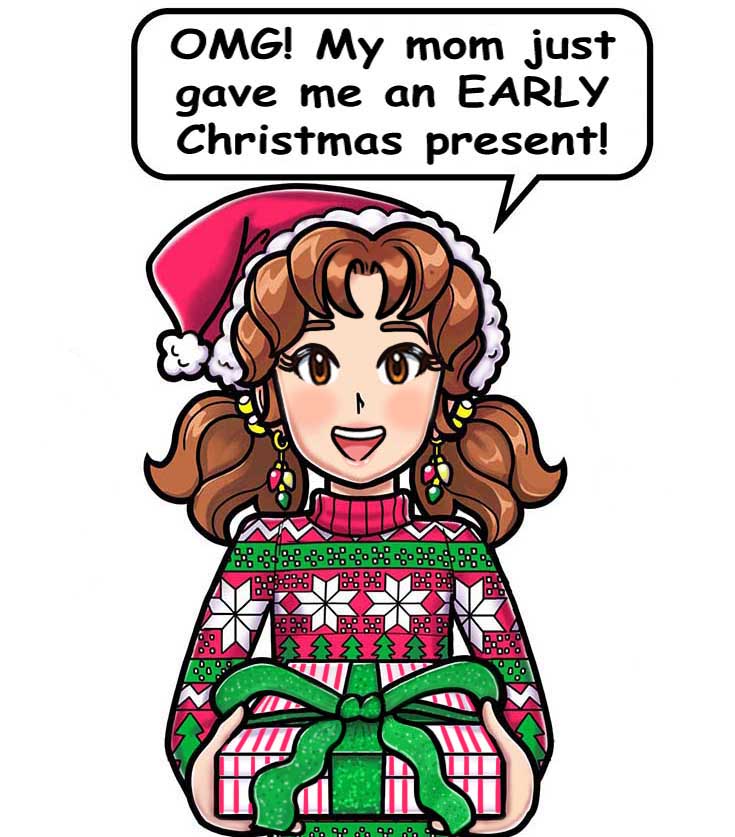 Hi everyone! Today I'll be sharing a HILARIOUS new Holiday video based on Dork Diaries Book 4. It was created by Brooke at Studio B.
Her videos are really fun because she does them as, ME, Nikki Maxwell.
And, I have to admit, Brooke is VERY believable. Hey, we could be TWINS
!
This video is about the time my Mom gave me and my sister, Brianna, an EARLY Christmas gift.
You would think an early gift would be a WONDERFUL idea? Right
?! WRONG
!!
I can't wait for you to see "Brianna" in this video. And, as an extra bonus, I've ALSO included an excerpt of this same chapter from Book 4 for your reading pleasure.
This means you're getting a double dose of DRAMA!! ENJOY!!…
How did you like this fun video and Brianna? What was the absolute WORST gift that (or someone you know) ever received? Please post your comments below.