June 4, 2015
TEAM DORK OR TEAM DRAMA QUEEN?!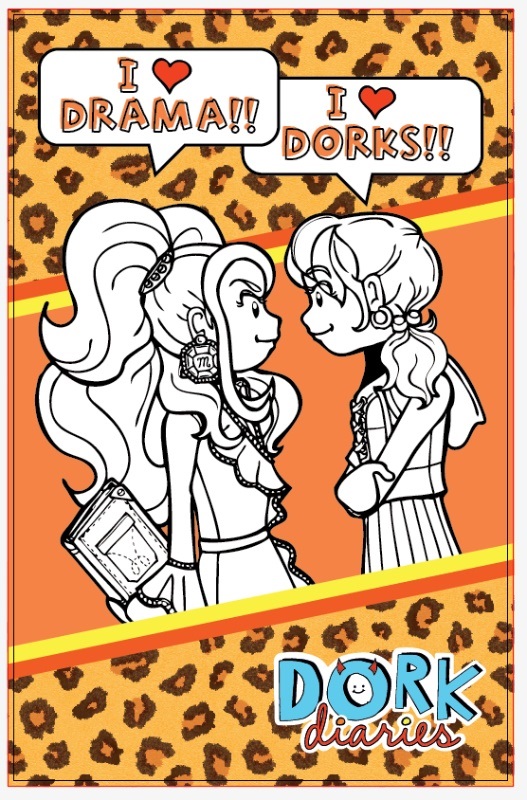 GREAT NEWS!!
My new book, DORK DIARIES BOOK 9: TALES FROM A NOT-SO-DORKY DRAMA QUEEN  was released on Tuesday, June 2nd!!
SQUEEEEEEEEEEEEEEEEEEEEEEEEEEEEEEEEEEEEEEEEEEEE:-)!!!
All of those nasty RUMORS are absolutely TRUE!!
MacKenzie not only STOLE my diary, but she WROTE in it for TWO entire weeks :-(!!
And, now you can FINALLY hear HER side of the story.
Have you read Book 9 yet?!
If so, I have a million questions for you.
What did you think about MacKenzie?  Do you understand her any better?
Do you now like her MORE or LESS as a person?
What was your FAV part of the book?
Are you TEAM DORK or TEAM DRAMA QUEEN?
I'm just DYING to hear your comments about TALES FROM A NOT-SO-DORKY DRAMA QUEEN.
However, since everyone hasn't read the book yet, please try to avoid SPOILERS!
But, if you MUST post one,  please label  your comment as, **WARNING!! SPOILER ALERT!!**
One last thing!  If you LOVED, LOVED, LOVED Book 9, please tell the world by posting a review at your favorite online bookstore.