April 23, 2018
SPOTLIGHT ON…MARLEY DIAS!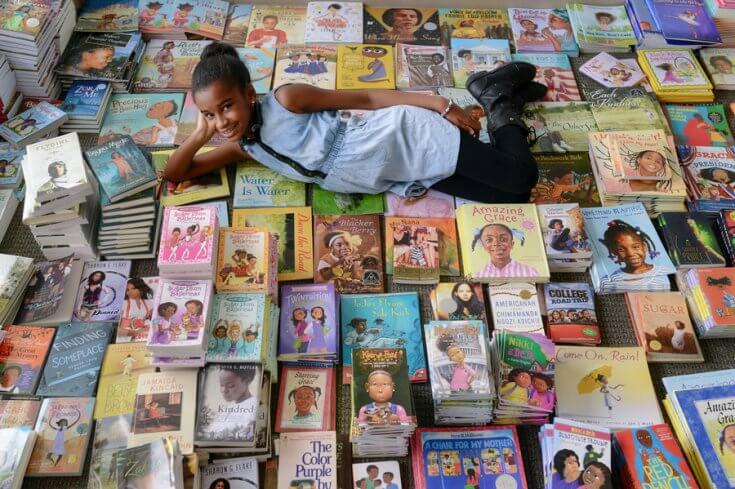 You guys, lately I have been SO inspired by the amazing stuff young people are doing in this world and I decided that for a while I'm going to use this space to shine a light on some of these amazing kids and teens!
So I want to start with thirteen-year-old Marley Dias! When she was in sixth grade, she launched a hashtag called #1000BlackGirlBooks.
It all started when her mom asked her a simple question over pancakes: "If you could change one thing, what would it be?"
Marley had just finished reading a super amazing book called Brown Girl Dreaming by Jacqueline Woodson. It's a book by a black author, with a black main character. Marley Dias, who is also black, had so rarely seen a black main character in books, and she was super excited about seeing a character like herself in a book she loved.
So she told her mom that if she could change one thing, it would be that more kids could read more books with black girls as main characters. She said that all the books they read in school were about white boys and dogs, and she wanted to find more books that featured black main characters.
Her goal with her hashtag was to collect 1,000 books with black girls as the main characters. She got help from her two BFFs, Briana and Amina (they call themselves BAM on social media – isn't that so cute?!). Marley's campaign got some serious attention and she collected more than 9,000 books, which were sent to a children's book drive in Jamaica.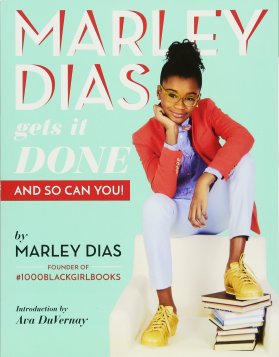 As if all that isn't awesome enough, now Marley has written a book of her own! It's called Marley Dias Gets It Done…and You Can Too!! Here's a description:
https://www.scholastic.com/teachers/books/marley-dias-gets-it-done-by-marley-dias/
In this accessible guide, Marley Dias explores activism, social justice, volunteerism, equity and inclusion, and using social media for good. Drawing from her experience, Marley shows kids how they can galvanize their strengths to make positive changes in their communities, while getting support from parents, teachers, and friends to turn dreams into reality. Focusing on the importance of literacy and diversity, Marley offers suggestions on book selection, and delivers hands-on strategies for becoming a lifelong reader.
I think this book sounds SUPER inspiring, just like Marley! And her hashtag has me thinking about how lucky I am to see so many books with main characters who look like me, and how important it is for all kids to find themselves in books.
You can find Marley Dias on social media here:
I'm really proud that Dork Diaries features main characters that are different races. Have you read any other books that have characters of different races and ethnicities? If so, tell us the name of the book! If not, is there a book like this that you want to read?