May 27, 2021
QUIRKY QUESTION OF THE WEEK!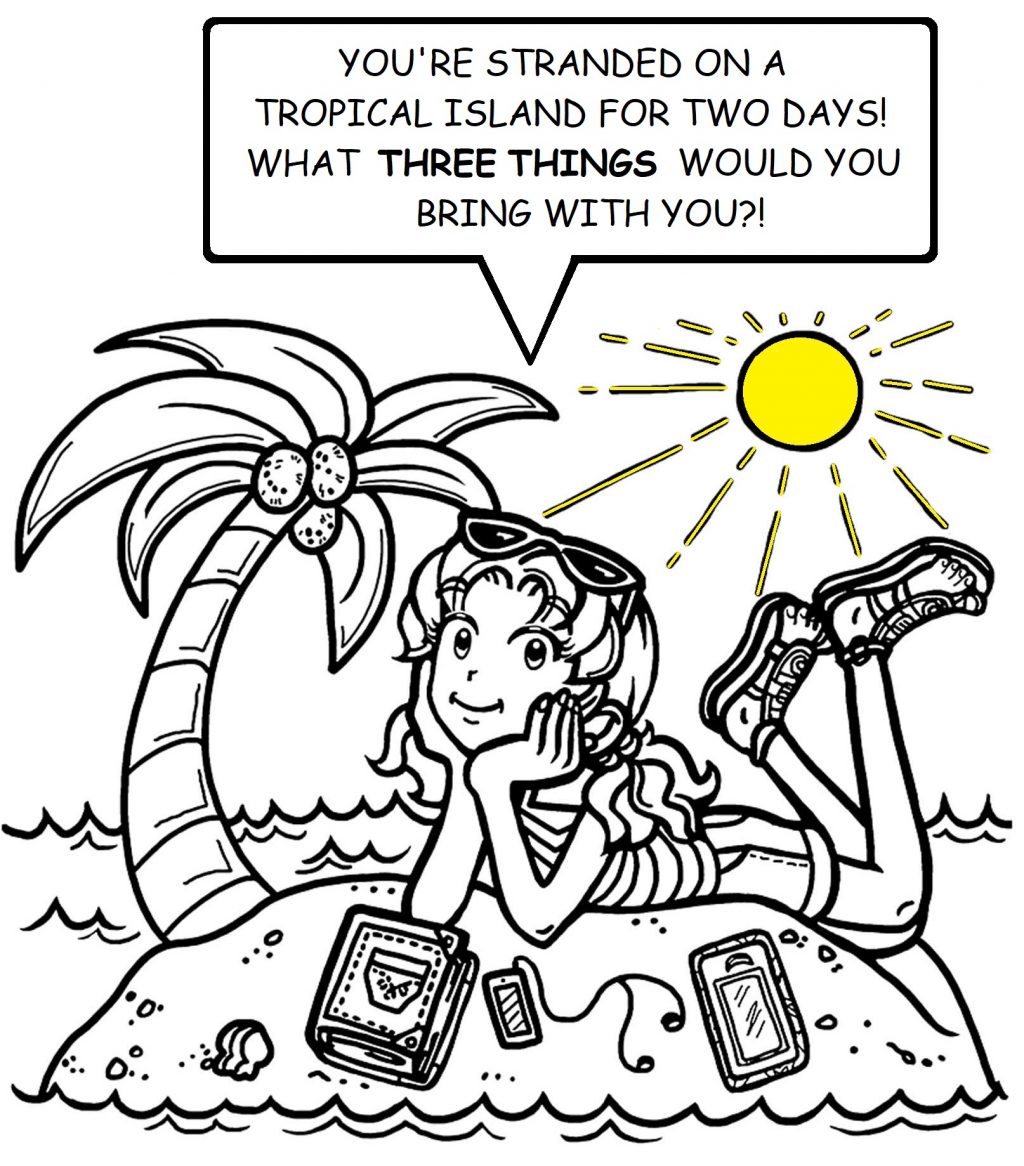 Hey, it's that time again!…
Time for another fun QUIRKY QUESTION OF THE WEEK!
This will definitely get you into the mood for a summer vacation somewhere sunny and warm with a gentle ocean breeze…
You are STRANDED on a TROPICAL ISLAND for TWO days in perfect 80-degree weather!
What THREE THINGS would you bring with you, other than food and water?
Please list the three things below in the comments section. I'm looking forward to reading your answers!