December 15, 2021
NIKKI AND BRIANNA'S WINTER WONDERLAND ADVENTURE TO THE NORTH POLE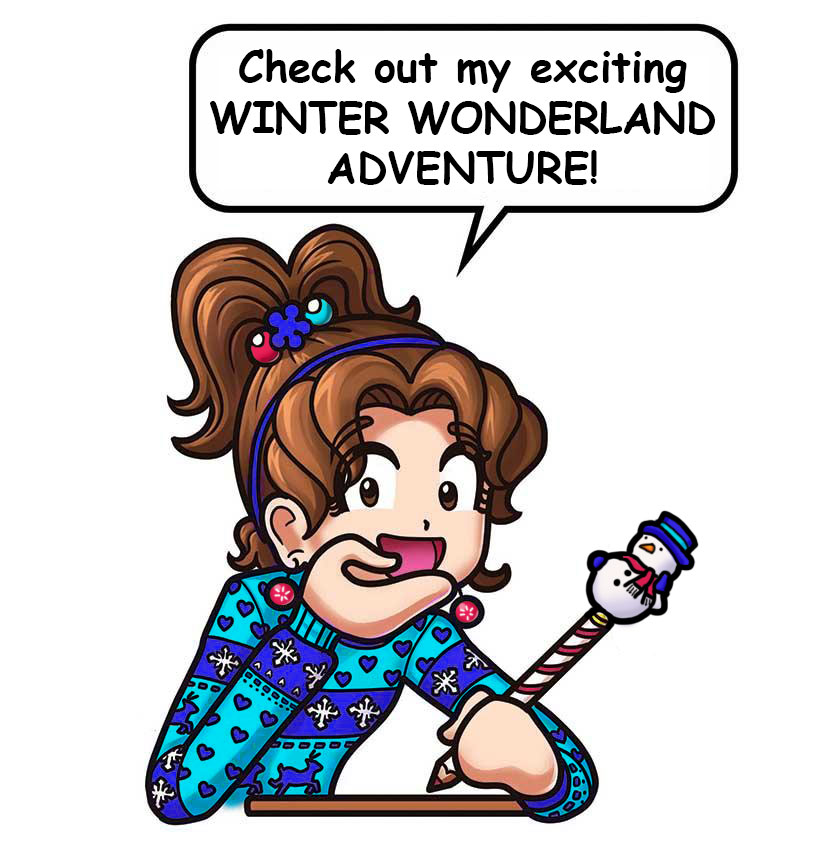 Brianna asked if she could go to the North Pole to deliver her letter to Santa Claus, but our parents said she could NOT go because it was too far away! Brianna had a complete MELTDOWN because if she didn't go to the North Pole, Santa would not know what she wanted for Christmas. Plus, she wouldn't have any fun things to do this holiday season. To cheer her up, I decided to write a special story about her journey to the North Pole.
The adventure begins with Brianna and I entering Santa's Village. We saw a HUGE courtyard and a bunch of different buildings. There was a post office, a clock tower counting down the days until Christmas, Mrs. Claus Cafe, a School for Elves, Santa's Workshop, an ice skating rink, and so much more! The village was so large with so much to see and do, I made a map so Brianna wouldn't get lost.
If you'd like to have something fun and exciting to do this holiday season, click on the red flags below to read about our Winter Wonderland Adventure to the North Pole. Check back every few days until Christmas to see which new flag is revealed in Santa's Village AND read an exciting new adventure!