October 5, 2015
NEW! DID YOU READ MY FIRST SNEAK PEEK OF BOOK 10?!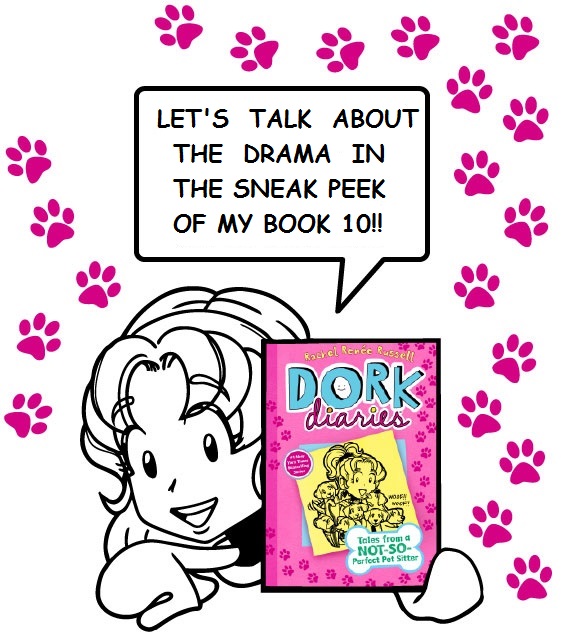 Dork Diaries Fan Club members just got their first SNEAK PEEK of Dork Diaries Book 10:Tales From a Not-So-Perfect Pet Sitter!!
SQUEEEEEEEEEE!!
And, they'll be getting TWO more SNEAK PEAKS at the first two chapters over the next few weeks.
If YOU read the first SNEAK PEEK, what did you think?
Were you surprised by all of the drama that was going on right next to Nikki's locker? If you were Nikki, what would you do?
Was the behavior of her ex-BFF Jessica and the CCPs  a bit shocking?
What do you think is going to happen with MacKenzie?  Is she gone for good or will she come back to WCD?
Please leave all of your comments below.
Just remember to write SPOILER ALERT on your comment if you're going to be giving away any of the JUICY details!!
P.S.
If YOU'D like to read my SNEAK PEEKS, just become a Dork Diaries Fan Club member (by clicking on the Fan Club page and registering). It's absolutely FREE!!