June 29, 2022
Happy National Camera Day!
I wanted to celebrate National Camera Day so my grandmother suggested a photo scavenger hunt. She wrote me a list of fun things to find outside and told me I had two hours to take a photo of all of the items on the list. You don't need a fancy camera to play this game or celebrate this national holiday. You can use any type of camera – – even the camera on your cell phone!
Check out all of my pics from my scavenger hunt: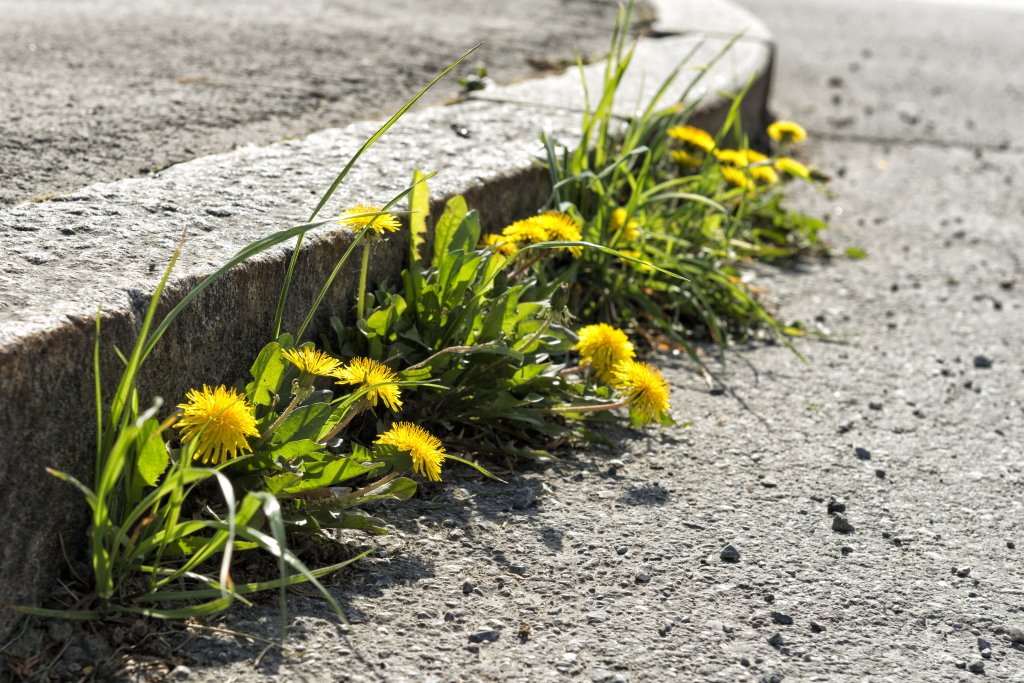 1. A Yellow Flower
There's plenty of dandelions everywhere, even in the city!
2. A Swing
Swings can be very fun to take a picture of. Try to look for interesting angles or give it a push and try taking a photo of the movement!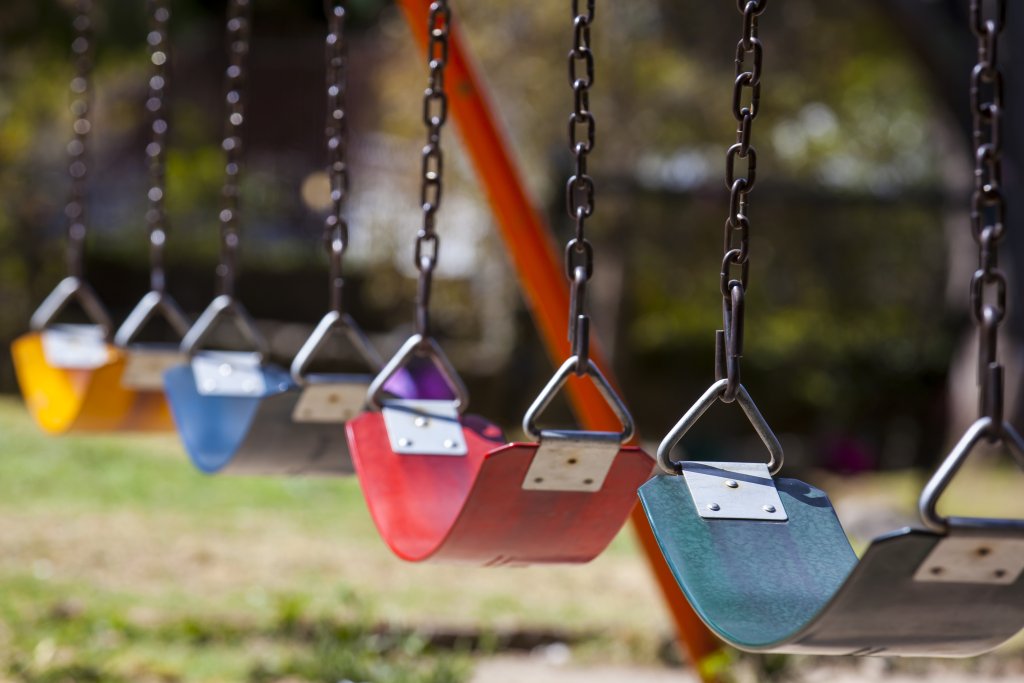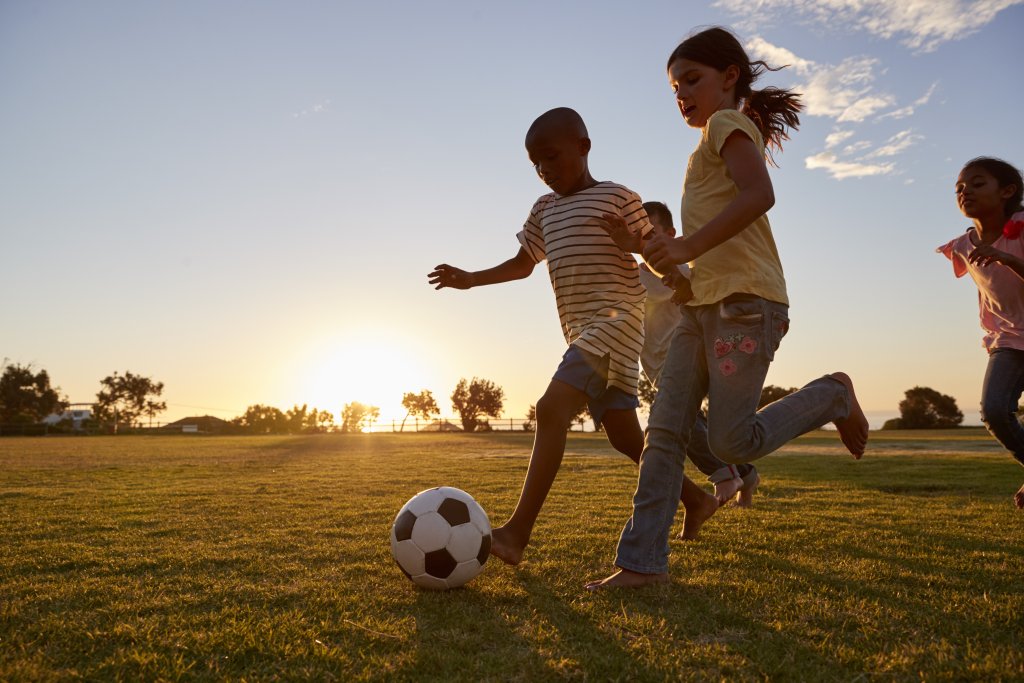 3. A Sports ball
Go to the park or grab some friends and play a sport! You can get some really interesting action shots!
4. A Bird
Birds are everywhere, in a tree, on your lawn, on the sidewalk, in the sky or even on power lines. Take a look around and see how many different kinds you can spot!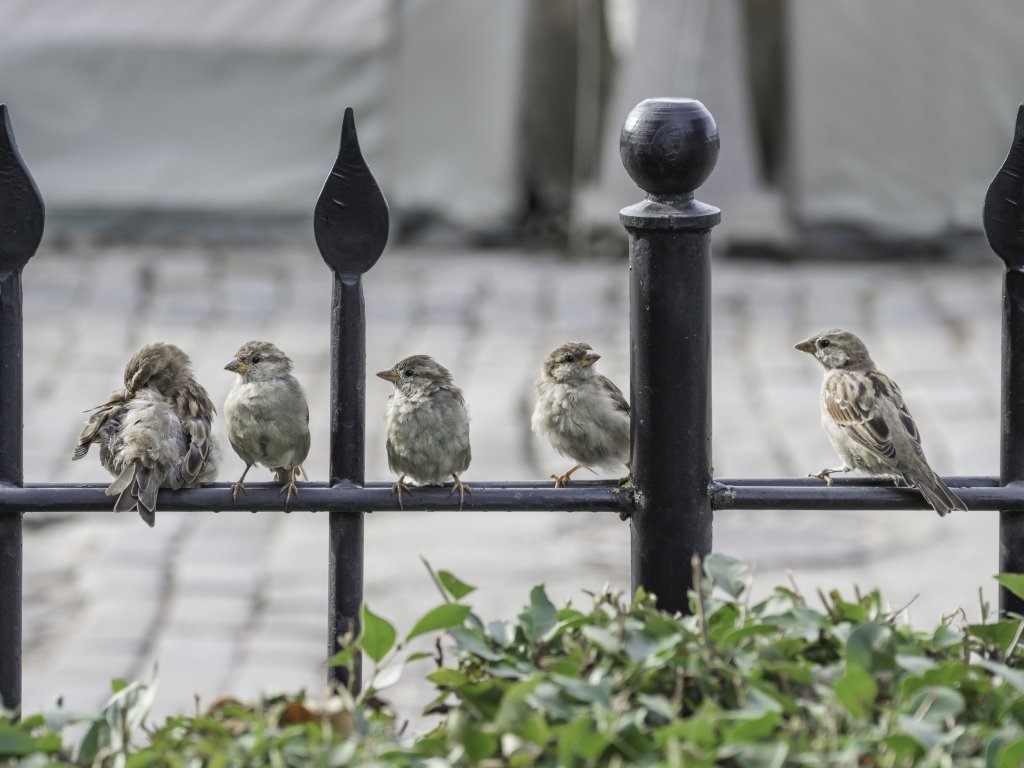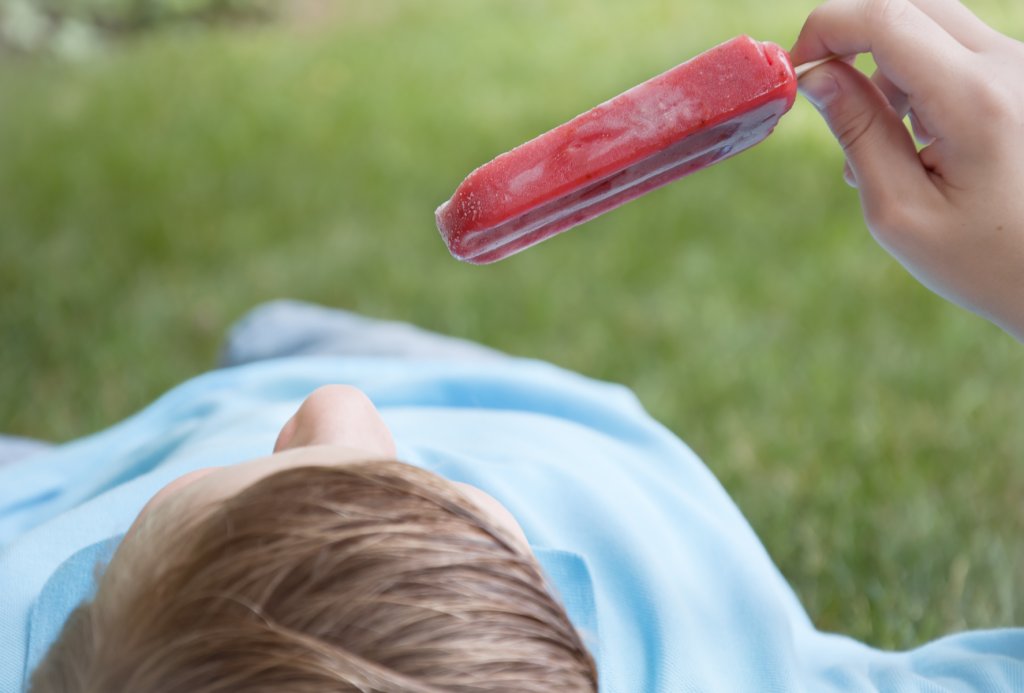 5. Something Frozen or cold
I spotted someone chilling out eating a popsicle!
6. A BIcYcle
Don't have a bike try looking for a bike path sign!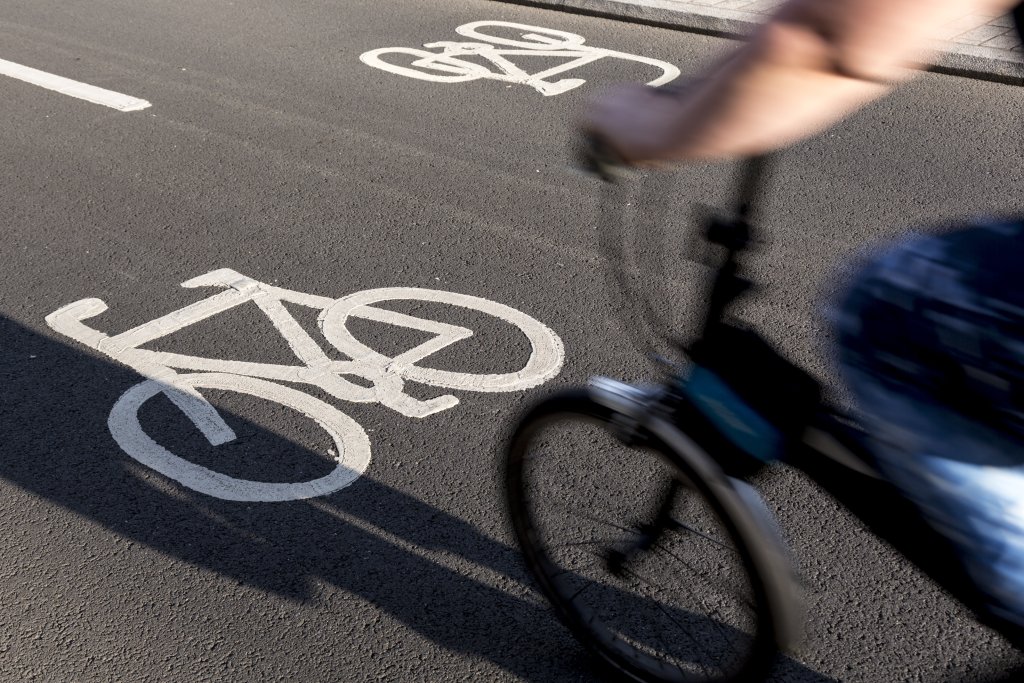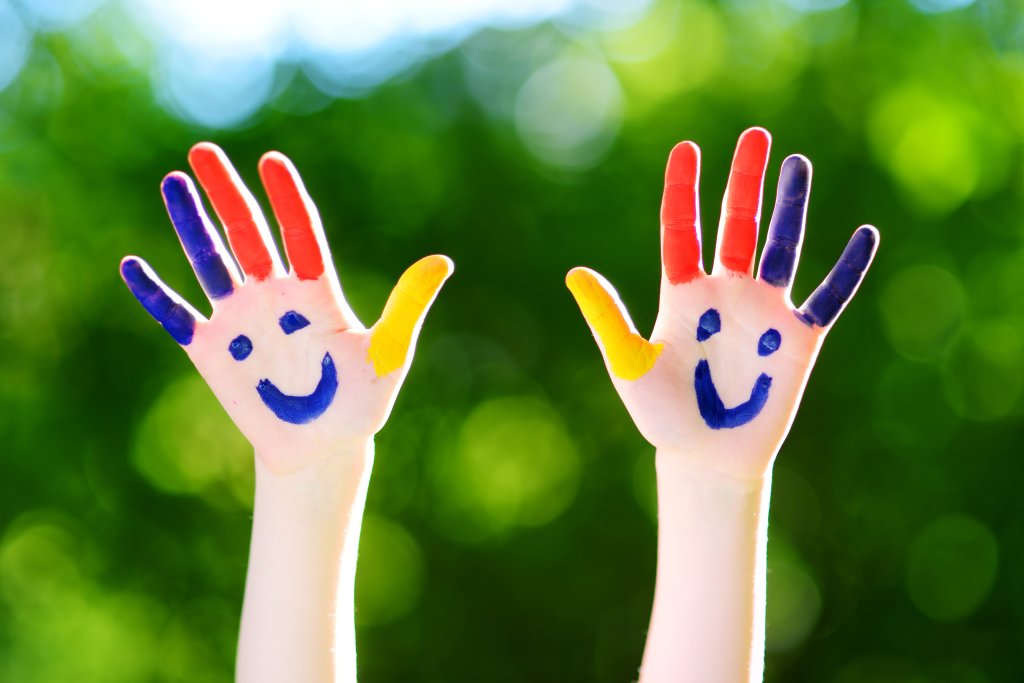 7. A happy face
No one wanted to smile at the camera for me, so I asked Brianna to paint smiley faces on her hands!
8. A Fruit
No fruit trees around? You can always try looking in the refrigerator!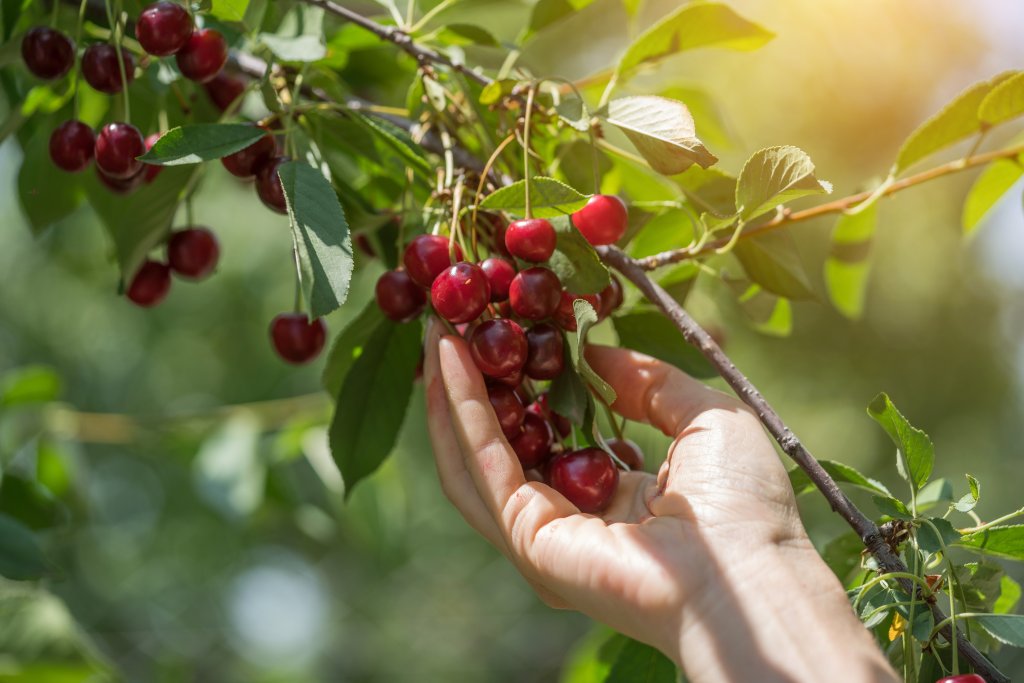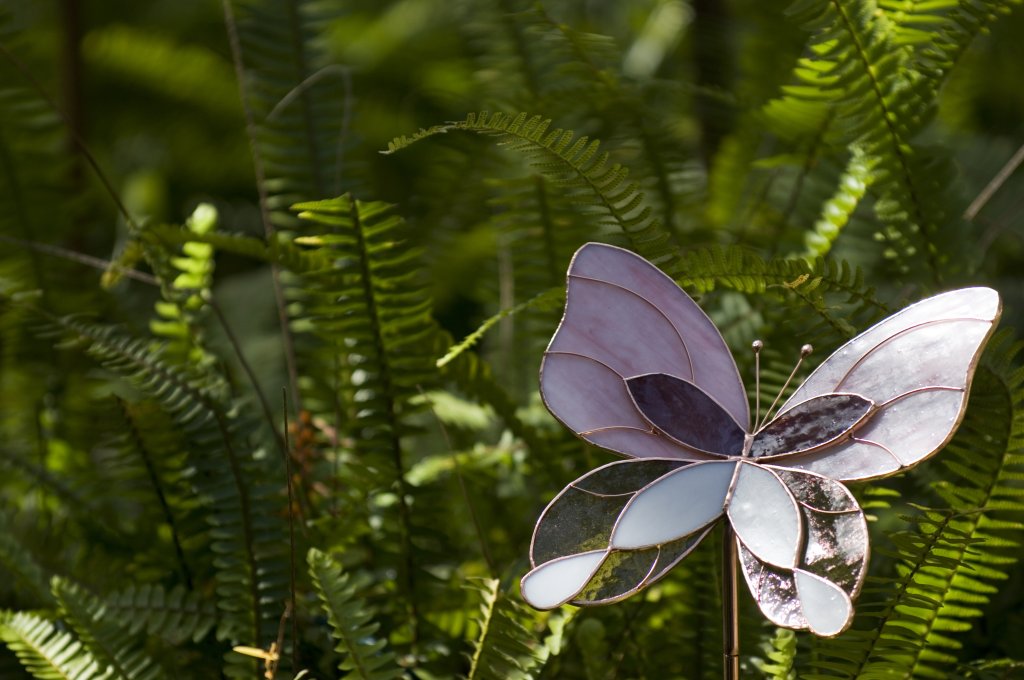 9. A Butterfly
Butterflies can be hard to find. I waited forever by some flowers and couldn't find one, so I got creative and used Mrs. Wallabanger's lawn ornaments!
10. A Bird feeder
You can check two items off your list by taking a photo of a bird eating in a feeder! I tried but I guess the birds were all full!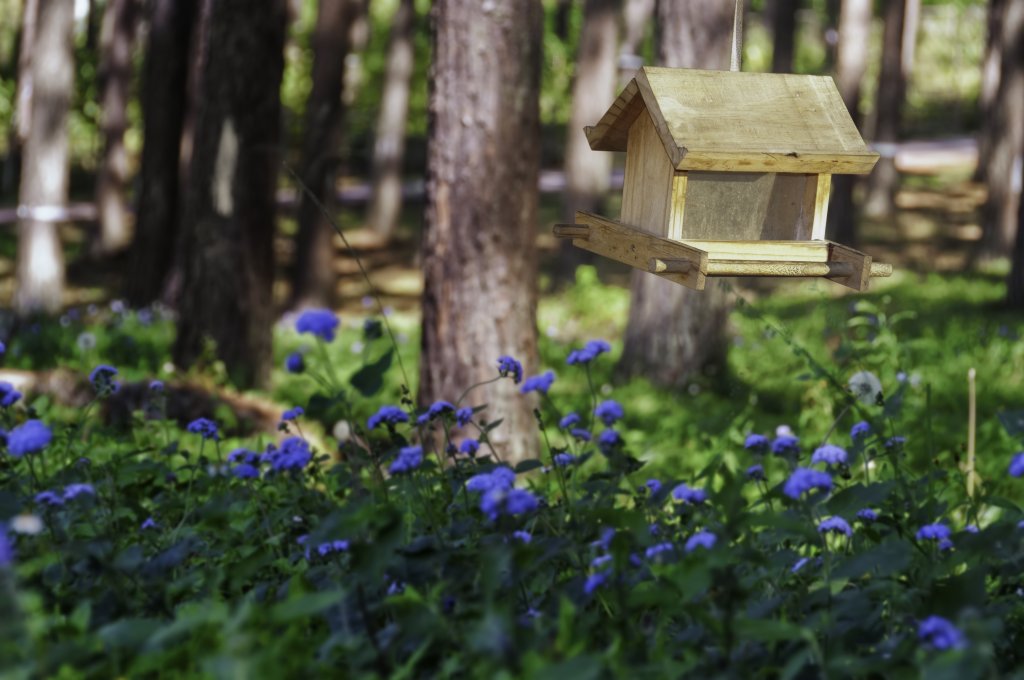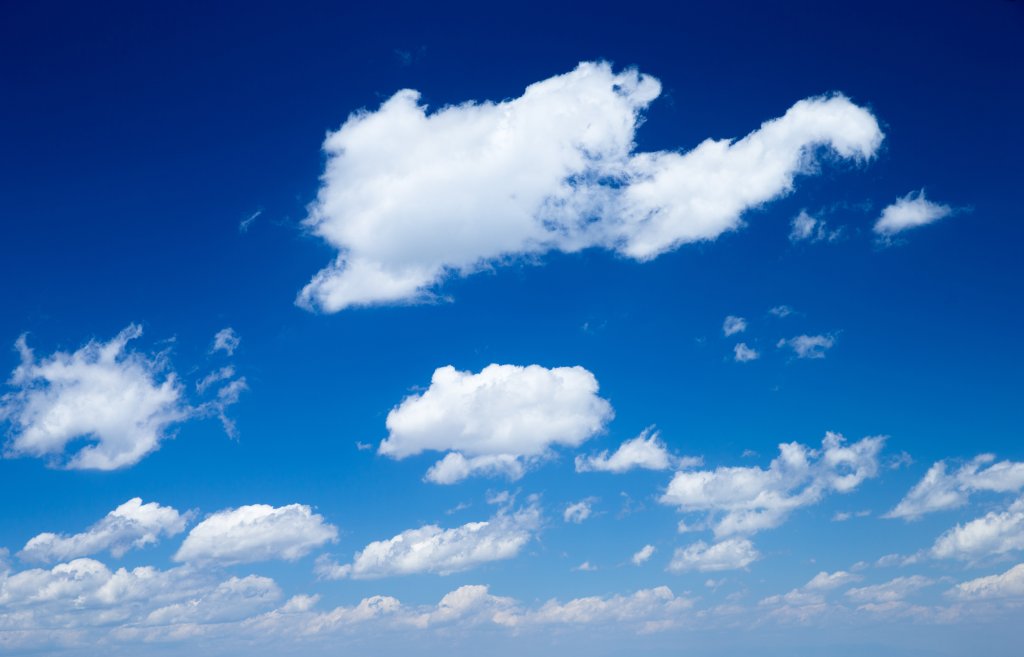 11. A Funny Cloud shape
LOOK! it's a racing snail!
What do you see?
12. A Red car
One of my neighbors has a red car but you can always wait on the sidewalk for one to drive by!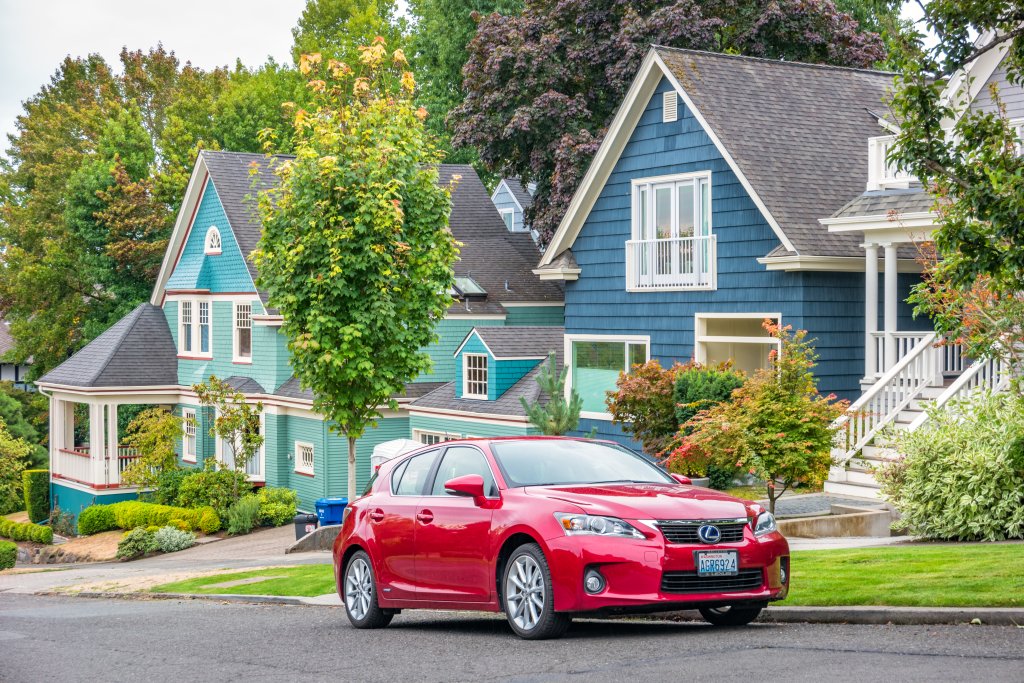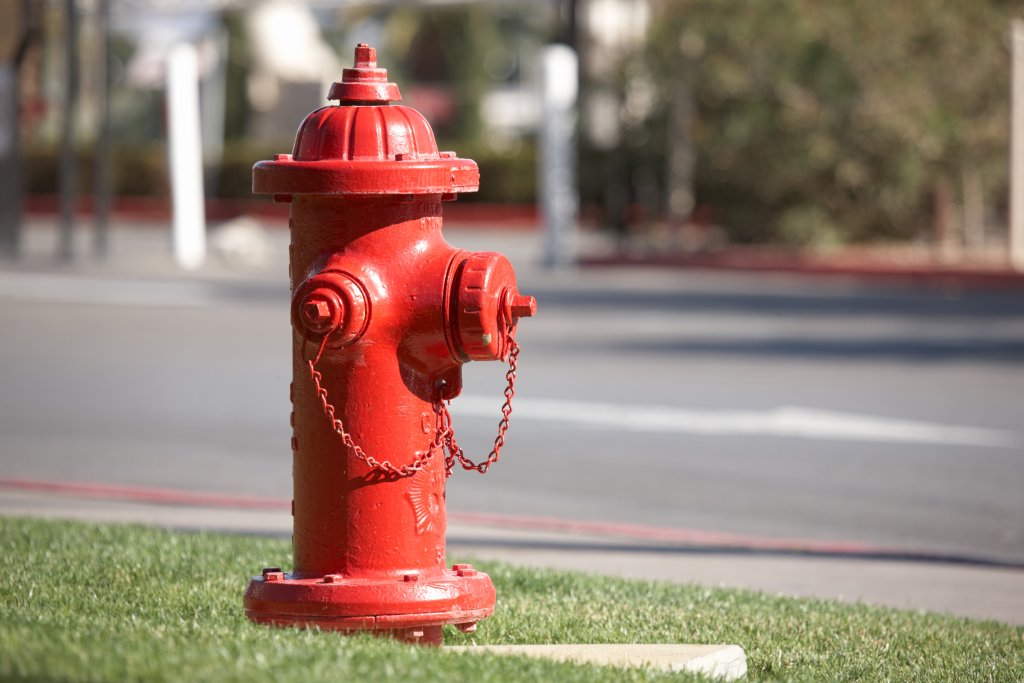 13. A fire hydrant
What color are the hydrants in your neighborhood?
14. A Dog
This is Jack, he was at the shelter for a while but finally found his forever home. I love seeing him out for walks with his new owner!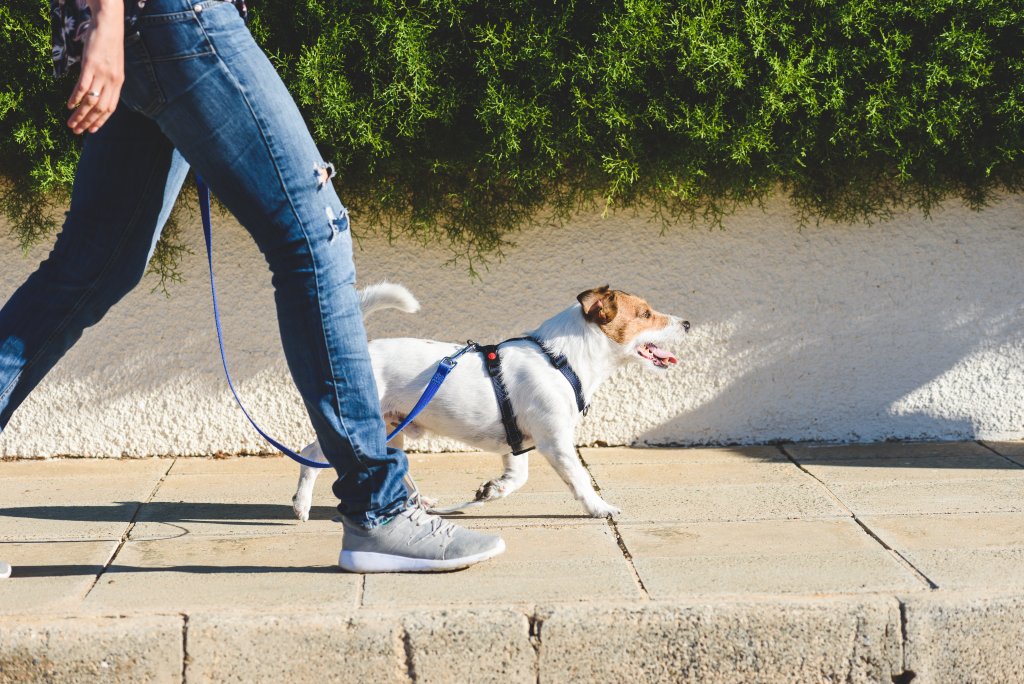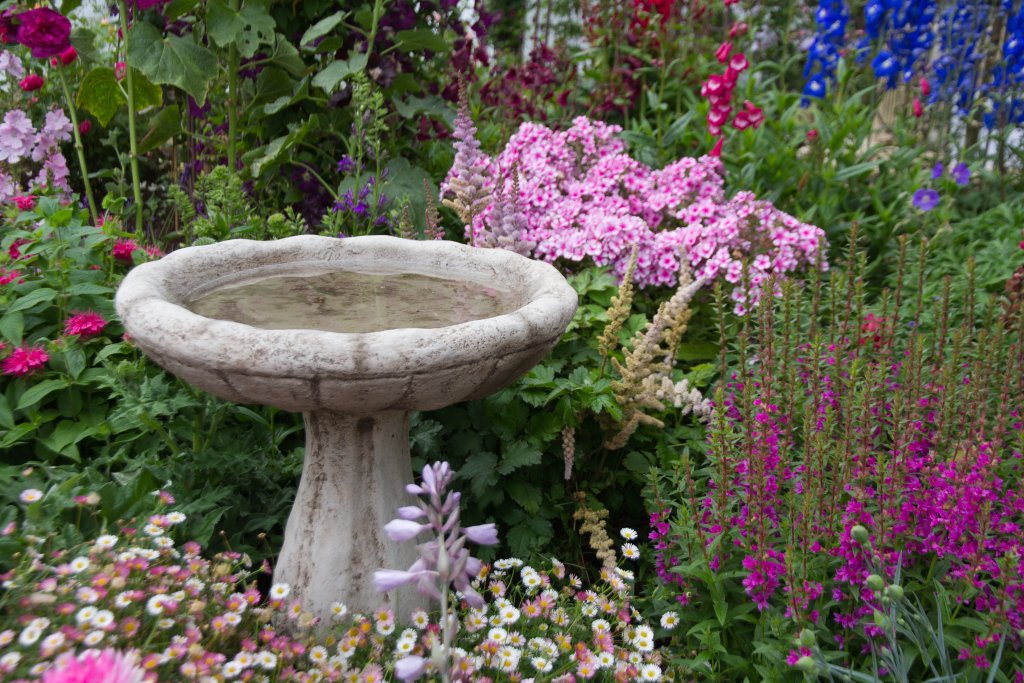 15. Water
I didn't have time to go to the local pool, so I was thinking about taking a photo of a glass of water when I remembered my grandmother's bird bath!
16. Three different kinds of trees
I'm lucky! We have lots of trees in the backyard but you can always try the park or just walk around the neighborhood!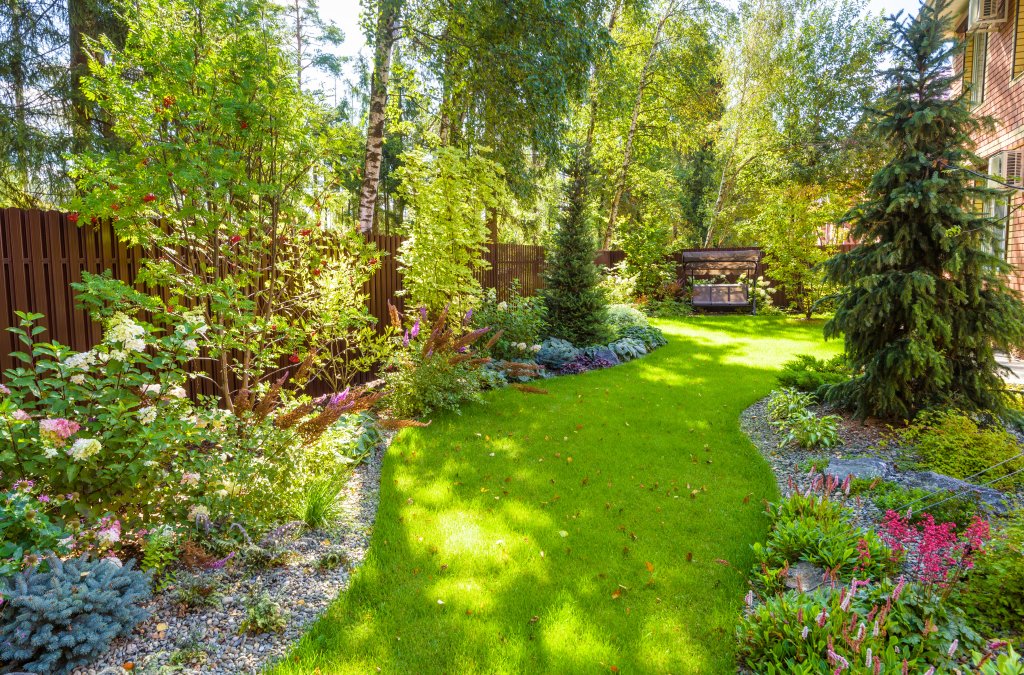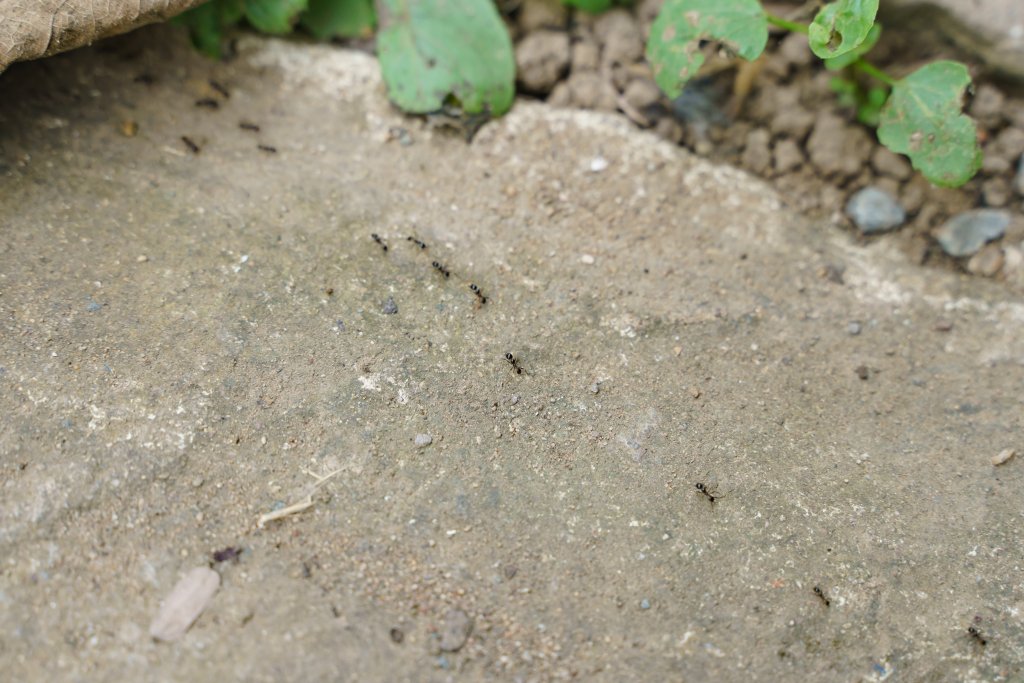 17. Ants
Ants are everywhere! If you can't find one try looking for a trash can or food on the ground!
18. A street sign
You'll have lots of choices when it's time to find a street sign. What's your favorite type or shape?!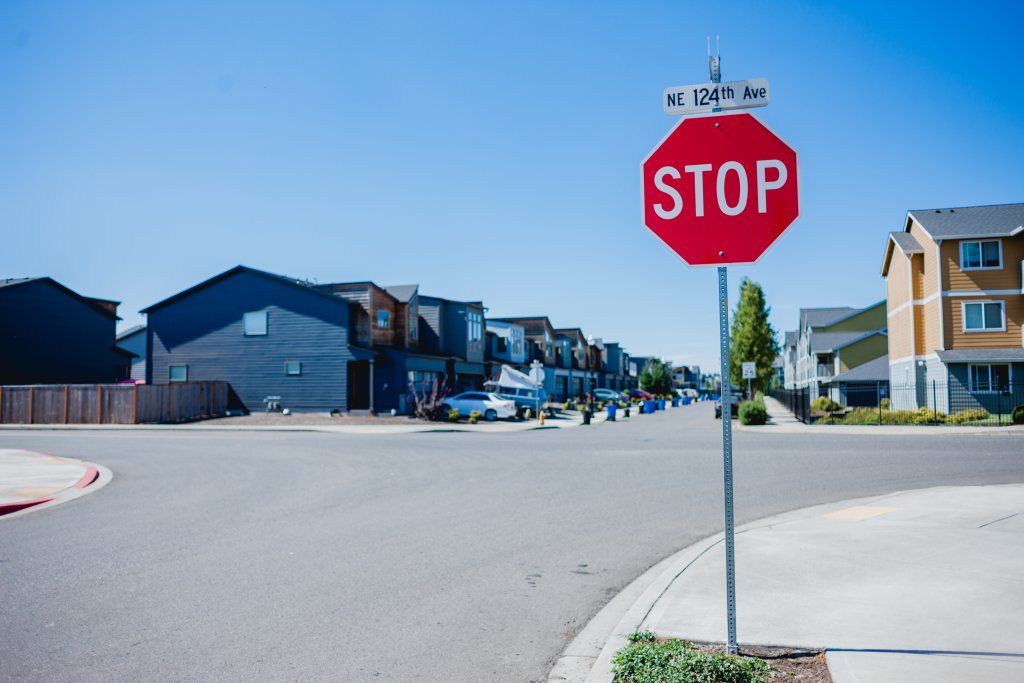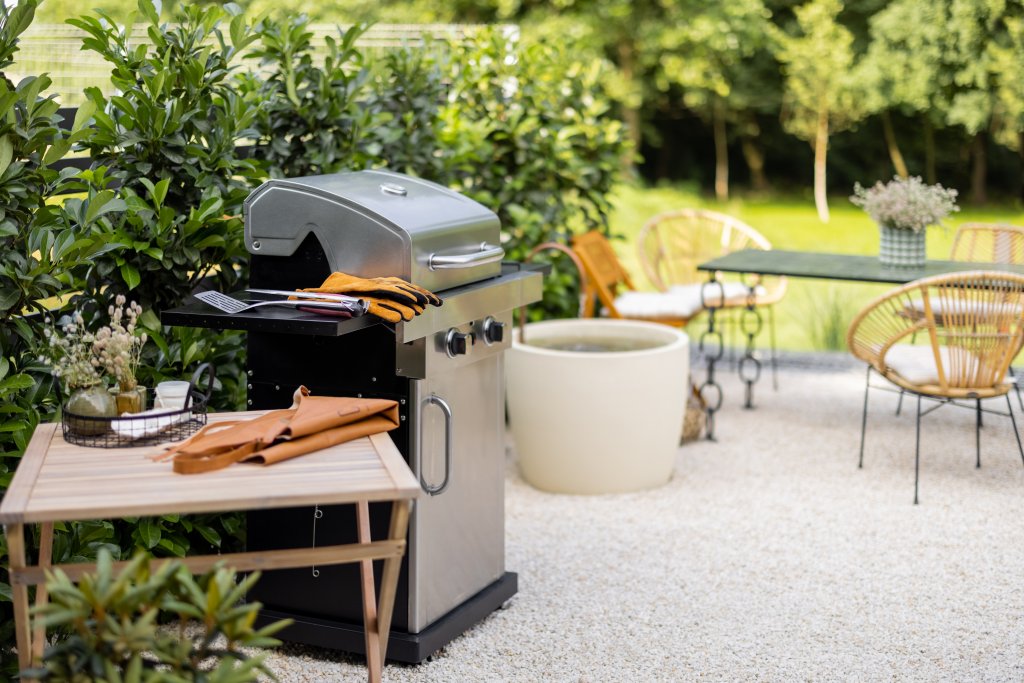 19. A BBQ Grill
I stopped by my neighbor's and snapped this pic.
20. A feather
Look around trees or bird feeders and you are bound to find one!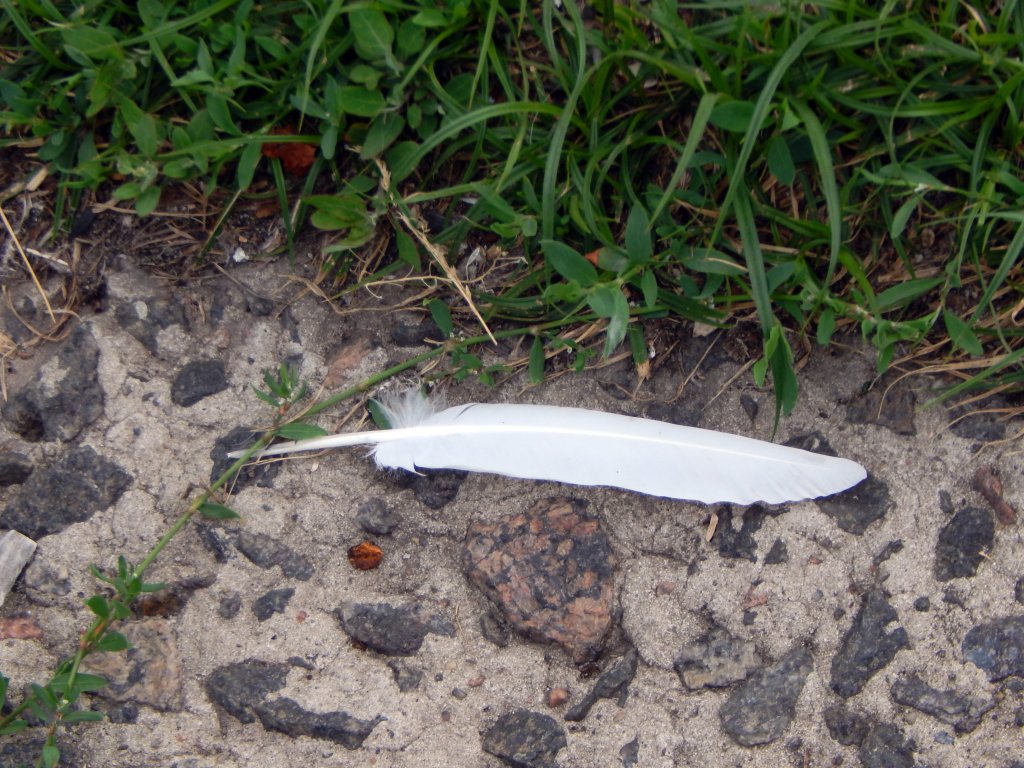 Want to play too?
You can download and print my list or ask a parent to write one for you!
June 20, 2022
MY TOTALLY AWESOME SUMMER FASHION SENSE!!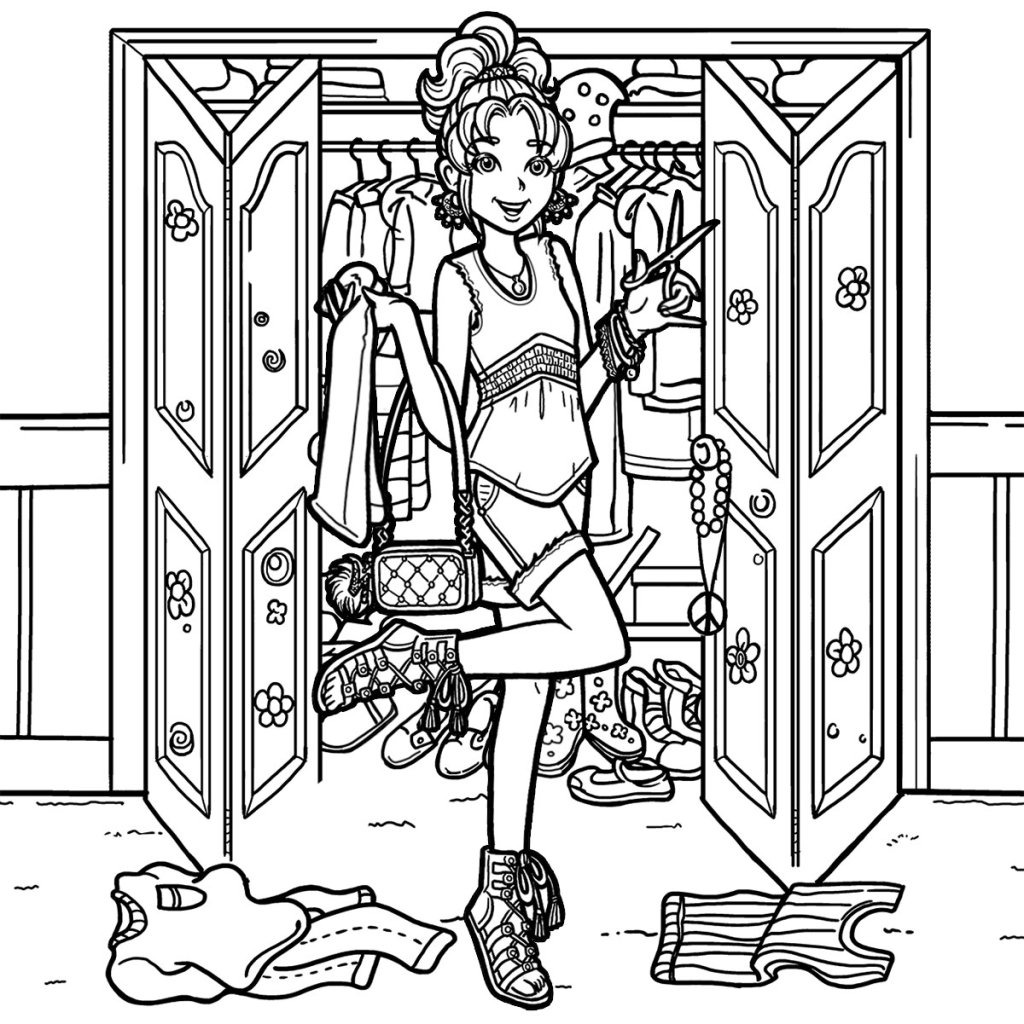 I LOVE the summer!! Not only is it a super fun time of year with all kinds of awesome outdoor activities, it's also a great time to show off your TOTALLY awesome summer fashion sense.
Who has totally awesome summer fashion sense, you ask? I do! Yup, that's right. I am all about the cute hot-weather clothes. I should SO be a contestant on one of those reality television shows where fashion designers compete to create COOL and CREATIVE outfits. I would TOTALLY win and become super famous! You'd even see my ENTIRE fashion collection at New York Fashion Week and supermodels would be dying to wear my designs!!
I know what you're thinking, "Gosh, Nikki, how in the world do you have an awesome summer fashion sense when your mom spends more time shopping in lame department stores than MacKenzie spends looking in the mirror?"
Good question, friends! You're so smart

Even though my mom is fashion-challenged, I have a super cool summer wardrobe because I'm all about being creative. That's right: you don't need a ton of money or a mall to look good. You just need mad creative skills, like me.
If you're looking at a closet full of ugly shorts, hideous shirts, and way-too-big hand-me-downs, fear not! I am here to help!

Here's what you need to do…
1. Dig deep into your pile of reject winter clothes.
You know what I'm talking about…all the lame things your mother bought that you immediately wanted to burn, but decided to stuff in a drawer instead.
Since it's summer, you have the perfect excuse to grab a pair of scissors and go nuts!! Those ridiculous jeans (or as your mom said "flattering dungarees that are going to look so smart on you") can now become super cute shorts.
And that turtle neck that felt like a strait jacket for your neck? There's a tank top, deep inside it, just waiting to come out! Full disclosure: some moms have been known to lose it when their kids go scissor-happy. I'm not saying any names (Poor Chloe!) Just a heads up…
2. Get friends to share.
So my mom bought me five pairs of solid-colored shorts and five plain T-shirts and was all like, "You're set for the summer!" I don't know what world she lives in, but that's SO not all set!! Luckily, Zoey's mom isn't clueless, because she took Zoey to the mall to go clothes shopping last week!
It should totally be a law that parents have to take their kids to the mall at the start of every season! Really, they should have to meet a quota for hours spent in Forever 21 each month. (Wonder who I can write about passing that bill…)
Anywho, I emailed Zoey and asked her take pictures of her clothes in different combinations and then send them to me so I can plan outfits for when I (hopefully!) hang out with Brandon.
She wrote back, "Happiness is not so much in having as sharing." I wonder what hippie New Age book she found that in! (Just kidding…I love that girl!)
3. Start from scratch.
OK, so I know this takes some work, but if you're anything like me you have TONS of free time (since your mom won't pay for that art camp you wanted to go to—what's wrong with your mom?!?)
If you have a big piece of fabric (maybe from one of those huge ugly winter shirts) you can totally wrap it around your bathing suit like one of those cool sarongs models wear. And if someone in your house has a sewing machine, you're golden!
OK I gotta run! Leave a comment and tell me what your favorite summer outfit is. Maybe I can borrow it.

June 14, 2022
QUIRKY QUESTION OF THE MONTH
FINALLY! School's out for the summer!!

What do you plan to do your first week at home?
Make a short list.
This fun question was taken from our Dork Diaries 2-year, write-in journal called, OMG! ALL ABOUT ME DIARY!
June 1, 2022
June Calendar – Let's Play!
Right click the download button to save the calendar of your choice on your computer.
May 22, 2022
QUIRKY QUESTION OF THE MONTH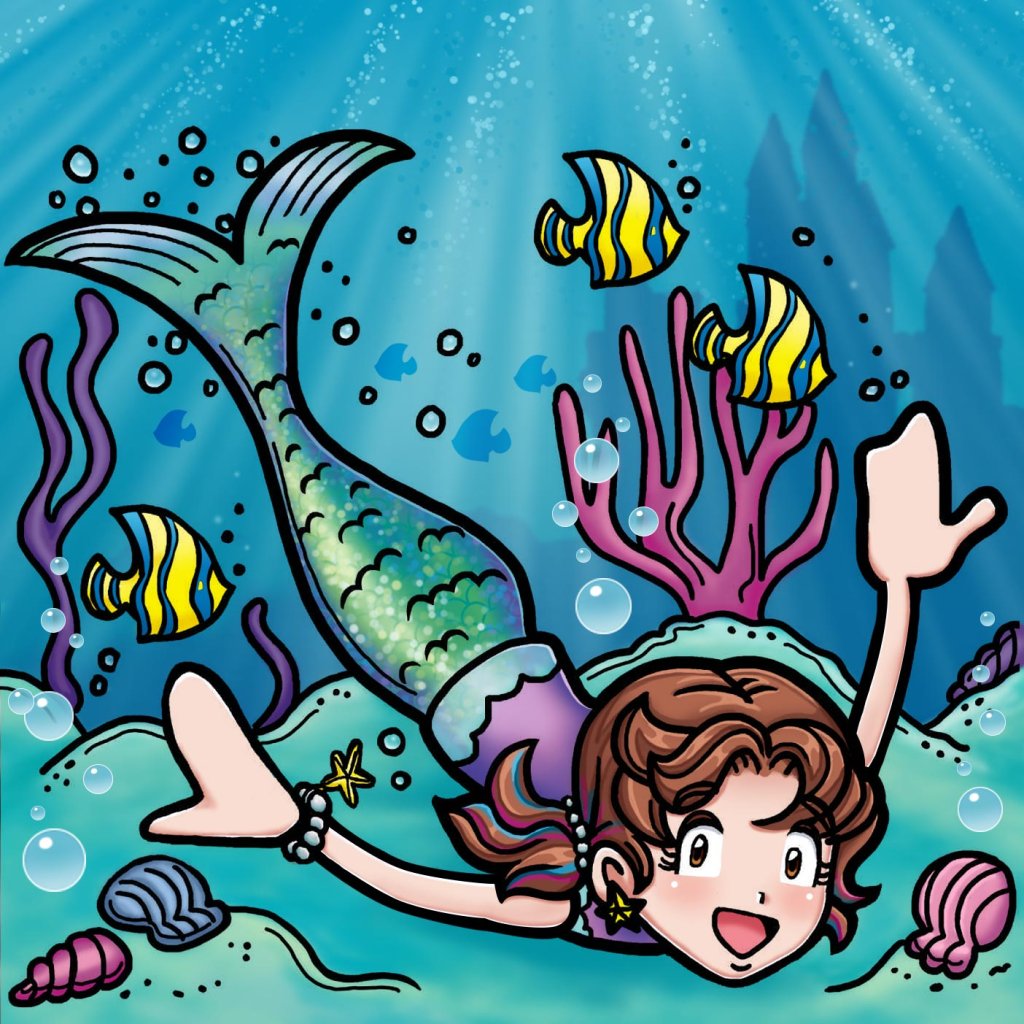 Hey everyone!
Brianna, was such a pest today! She wouldn't leave me alone, until I agreed to watch some cartoons with her. It was kinda fun, they were all set in fun magical lands. Which, got me thinking about a SUPER AWESOME QUIRKY QUESTION for you guys! 
Would you rather spend the day floating UNDER the sea or ABOVE the clouds?
This fun question was taken from our Dork Diaries 2-year, write-in journal called, OMG! ALL ABOUT ME DIARY!
April 29, 2022
May Calendar – Gardening Fun!
Right click the download button to save the calendar of your choice on your computer.
April 22, 2022
SUPER FUN HAIR IDEAS!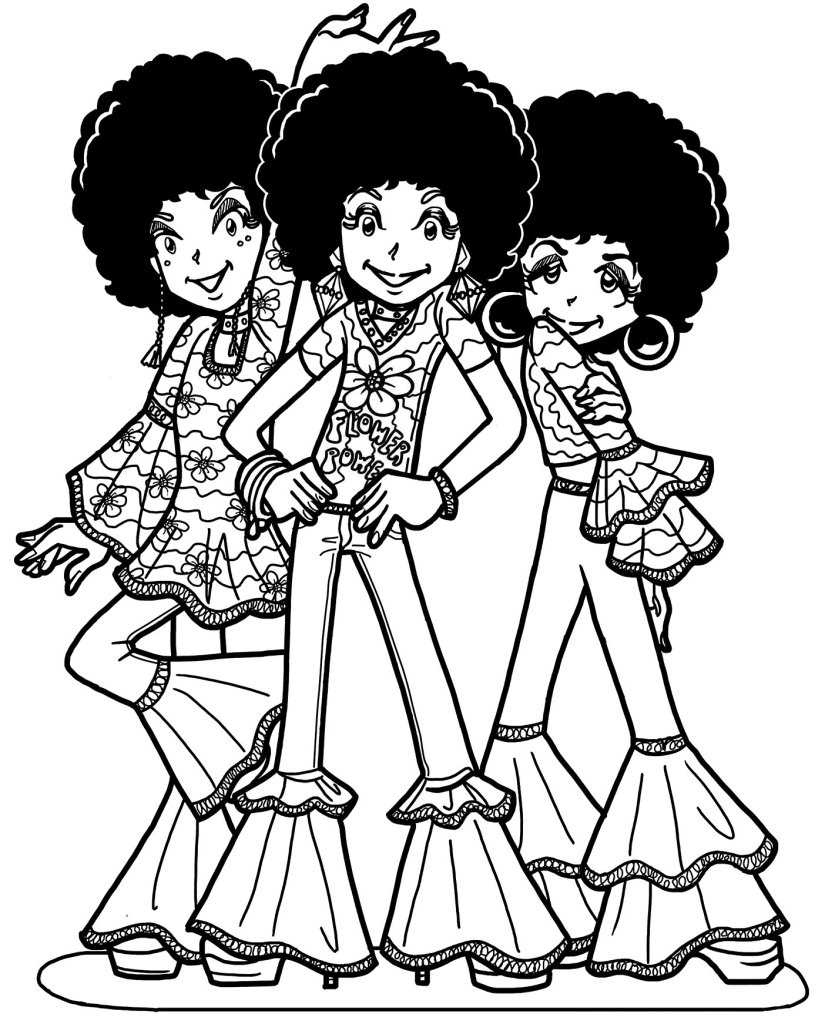 Last week when Chloe and Zoey brought over a TON of magazines, I looked at a bunch of hairstyles trends and some were so funny that I started sketching us with different hairdos, just to see what we would look like!
First I sketched the three of us with afros. You know, like really big teased up hair that looks kind of like a helmet. To complete the look, I drew us all with bell bottoms and tie-dyed shirts.
OMG, we looked like TOTAL hippies!
After that, I drew us all with big prom hair. Picture us with curly hair all piled on top of our heads.
I gave Chloe a pink princess sort of dress, and I drew Zoey in a short sparkly dress. Mine was super chic! I gave myself a long black lace one shoulder dress…like something you'd see at the Oscars!
Obviously we wouldn't wear any of these looks or hairdos to school, so I started to think about some new looks we could actually try out with each other. Here's what I came up with:
Crown braid!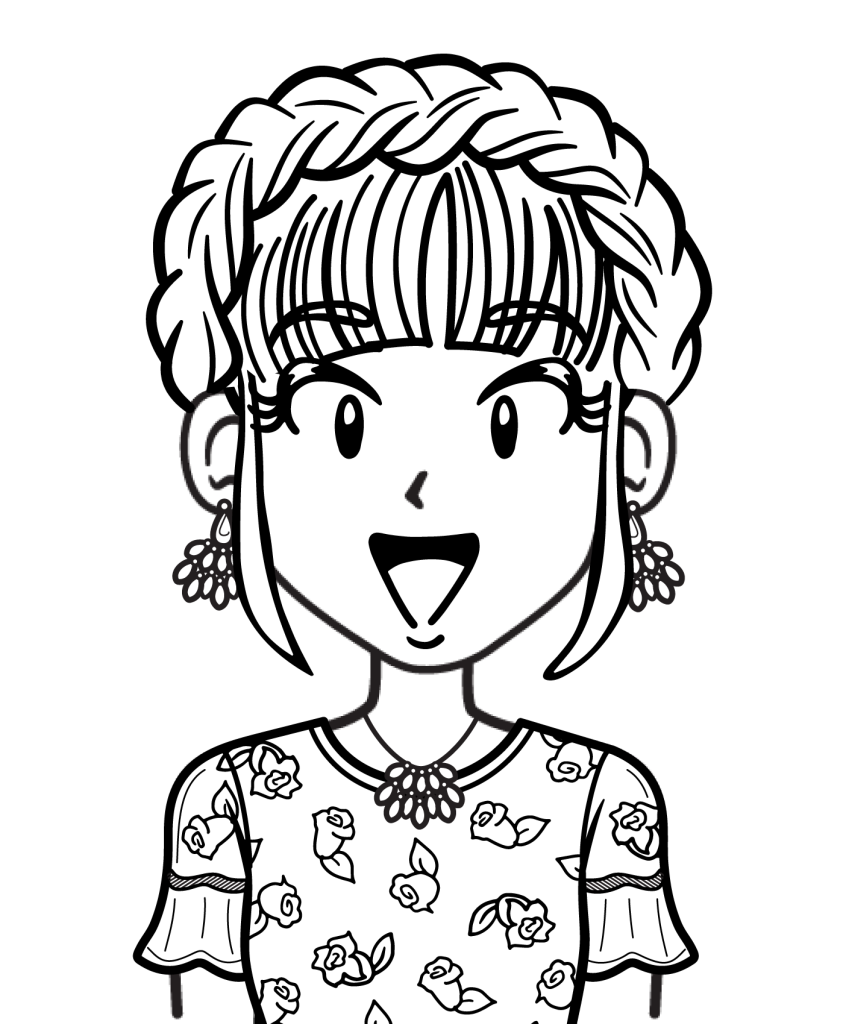 This is when you make a French braid that goes from one side of the front of your head to the other, which make it looks like a crown made out of braided hair.
You can do it with a small amount of hair, or a big thick piece. Either way, it's a super flirty fun look…a PERFECT hairdo for that department store sundress your mom just bought you!
(And by "you" I mean "me" since my mom still refuses to take me to the mall!!!)
Fishtail braid!
This one is kind of complicated to explain. Basically, you part your whole head of hair down the middle.
Then you take a small piece from the outside of the left section, pull it over that hair, and put it under the hair on the other side….and then repeat on the other side. Then you just keep doing that.
It's a super cool look and it can be neat or totally messy. I'm thinking this would look good with like jeans and a cute top.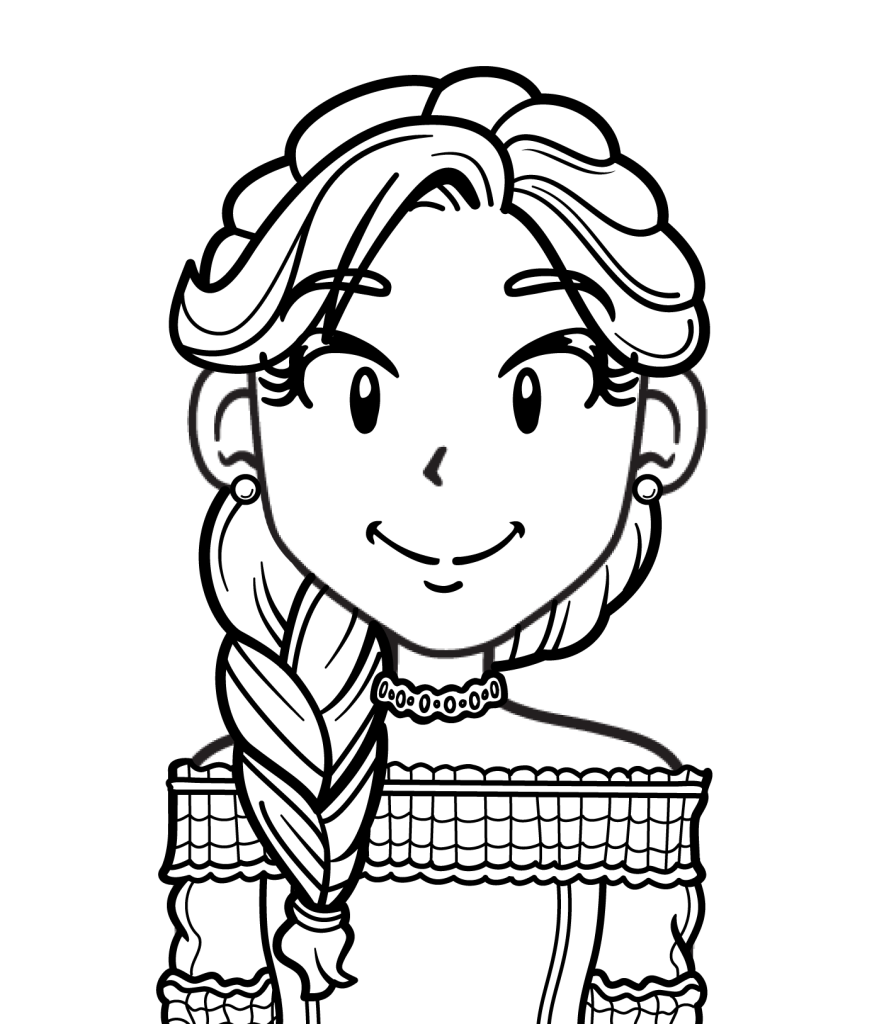 Messy bun!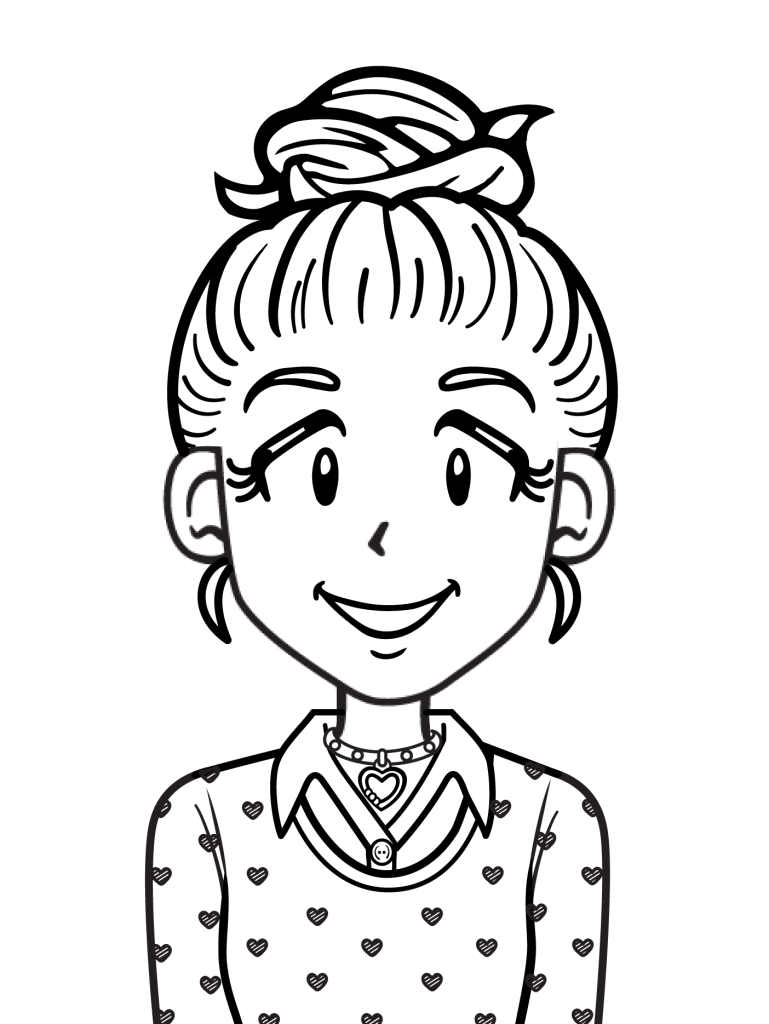 You know that Lady Gaga look, with a HUGE hair bow on top of her head? This is KINDA the same idea, except it's something you could actually wear!
You basically put your hair in a high ponytail, and then wrap the hair around it to make a bun. But you make it kind of messy, and use bobby pins to hold your hair down.
I'm thinking this would look cute with skinny jeans and a sweater.
Half up with a Snooki bump!
OK, so it wouldn't be as HUGE as a Snooki bump, but just the same basic idea. All you need to do is get the section of hair you want to put up, spray it with hairspray, and then tease it with a comb.
Then you have to smooth out the hair on top so it covers the teased part, and use a clip to secure the whole thing to your head.
I'm not really sure what you'd wear with this look! I'm guessing a dress of some sort (hopefully not a super tight one like Snooki wears…those dresses are SO tacky!!)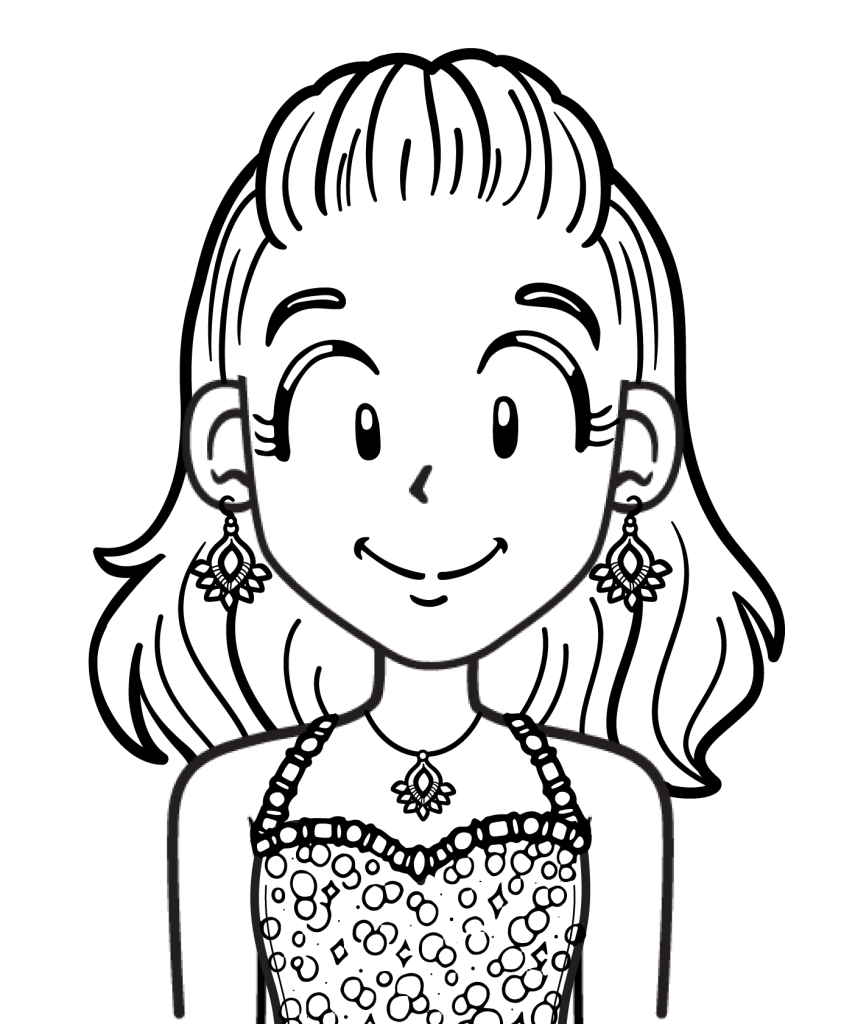 Do you have any fun hair ideas? Add them below in the comments!!
April 17, 2022
HAPPY EASTER!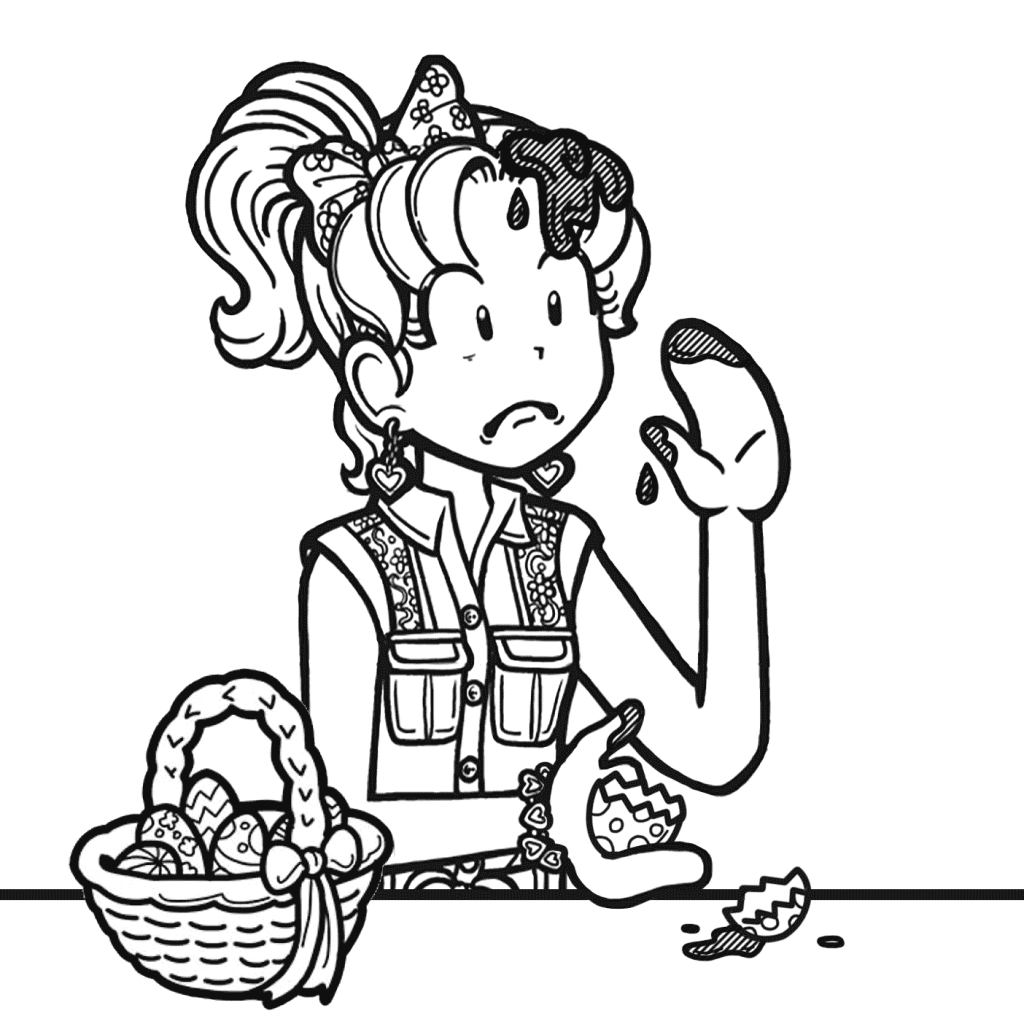 Squeeeee!! Easter is here! Another holiday, another excuse to eat MASSIVE amounts of chocolate!
Except this year! I'm sitting in the kitchen TOTALLY grossed out because Brianna decided to be a cute little prankster!
Normally, my parents make me an Easter basket filled with a huge selection of sugary goodness. But, this year Brianna wanted to help make it for me!
She gave me a beautiful basket with a bunch of colored hardboiled eggs! I lasted all of two minutes before deciding to eat one!
I grabbed one of the eggs and banged it against the table to crack it. But instead of getting a delicious little hardboiled treat, I got gross stringy white and yellow stuff all over my hand.
Then I pulled my hand up too fast and flicked a bunch of yolk into my hair. SOOO gross!!
OMG! Brianna forgot to boil the eggs!!
At least, I'll have some delicious Easter desserts this afternoon when I hang out with Chloe and Zoey at the Cupcakeria!
April 14, 2022
QUIRKY QUESTION OF THE MONTH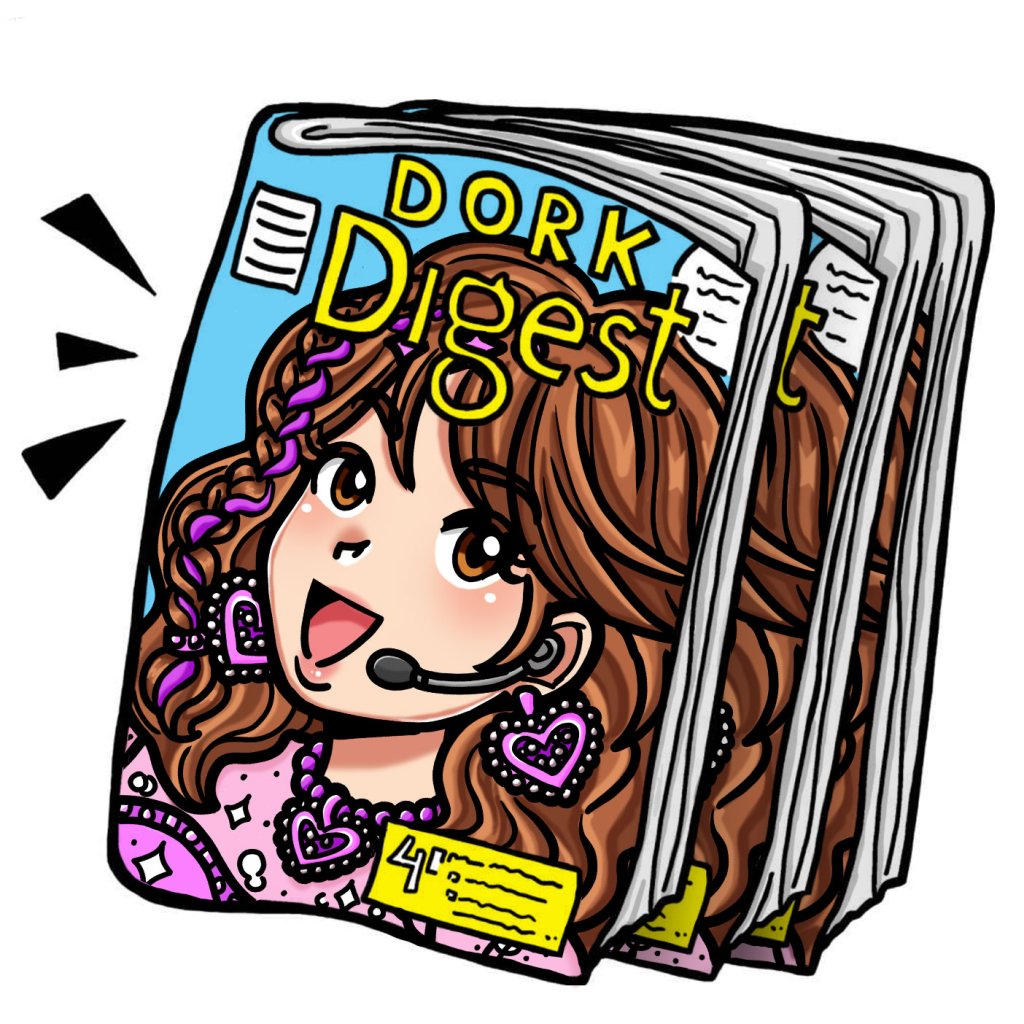 Hey everyone!
Chloe and Zoey brought over a TON of magazines and we spent the whole morning reading fashion advice, celebrity gossip and answering fun quizzes. That got me thinking about a SUPER AWESOME QUIRKY QUESTION for you guys! 
If YOU could be on the cover of ANY magazine, which would it be and why?
This fun question was taken from our Dork Diaries 2-year, write-in journal called, OMG! ALL ABOUT ME DIARY!
March 31, 2022
April Calendar – Egg Hunt
Right click the download button to save the calendar of your choice on your computer.