October 13, 2018
INVITE CELEBS TO YOUR PARTY?!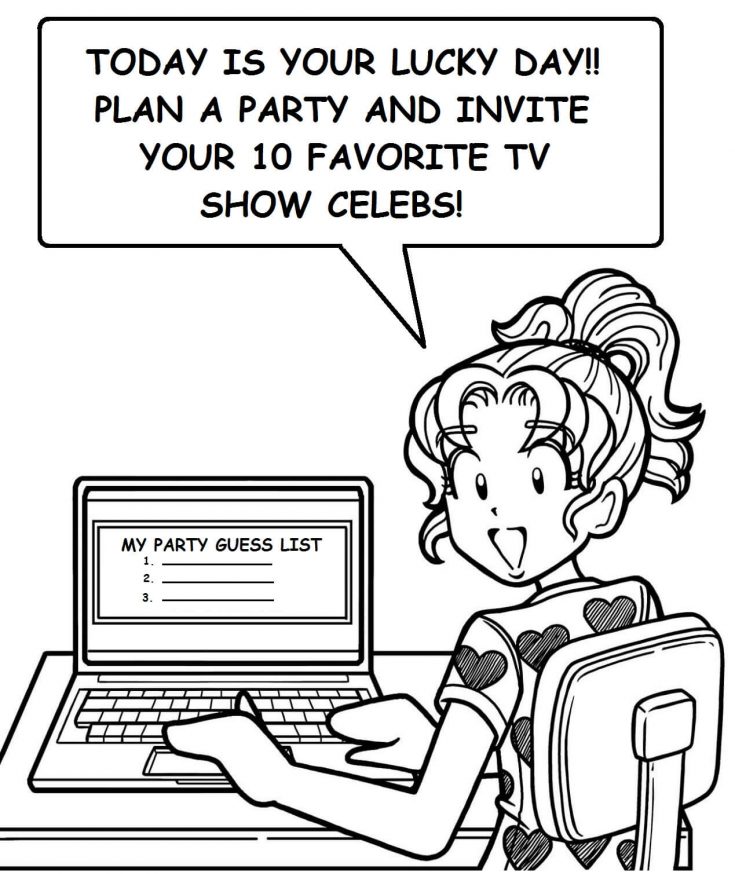 My newest diary, Dork Diaries Book 13: Tales From a Not-So-Happy Birthday, will be released on Tuesday, October 16th!!
SQUEEEEEEEEEEEEE 🙂 !
Since my Birthday Cake Vote was SO popular and received over 5,000 votes, I decided to do another really fun PARTY related quiz.
It's something that many of us have OBSESSED over and DAYDREAMED about when we've made up our birthday party guest lists.
Okay, so…WHAT if you could invite CELEBS to your birthday party and they'd ACTUALLY show-up?!
And, not just any celebs, but the kids OUR AGE from all of our FAVORITE Disney and Nickelodeon TV SHOWS!   How COOL would THAT be?!!!!
So, I've created a really fun quiz that lets you create a FANTASY party guest list that includes TEN celeb kids from your fav shows!!  SQUEEEEEE!!
And, get this!!  After you've selected your ten guests, my very cool quiz will THEN tell you the type of party that you and your guests would enjoy most!
My quiz is SOOO fun!!  Zoey, Chloe, and Brandon LOVED it and said that my results were VERY accurate.
So, would you all like to take my quiz, too?!!   If so, you can get started on it right below.
And, once you've gotten your results, please let me know in the comments section if they were correct and if you loved the party that I suggested for you!
Also, if YOU could have a big birthday party bash next year, what type of party would you have and what would be your party theme?  I can't wait to read your comments!
I hope you enjoy my SUPER FUN quiz!