February 27, 2021
I NEED TO MAKE SOME MONEY!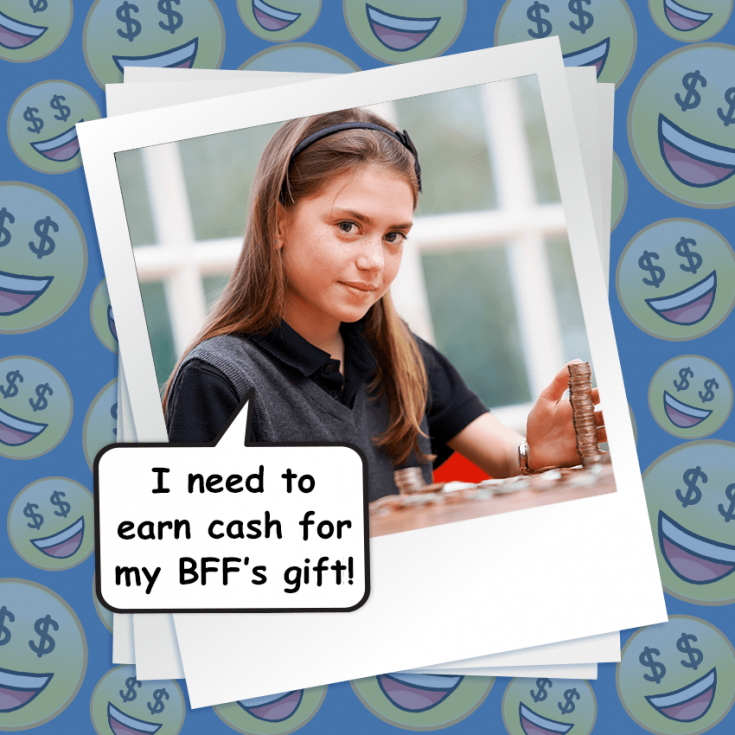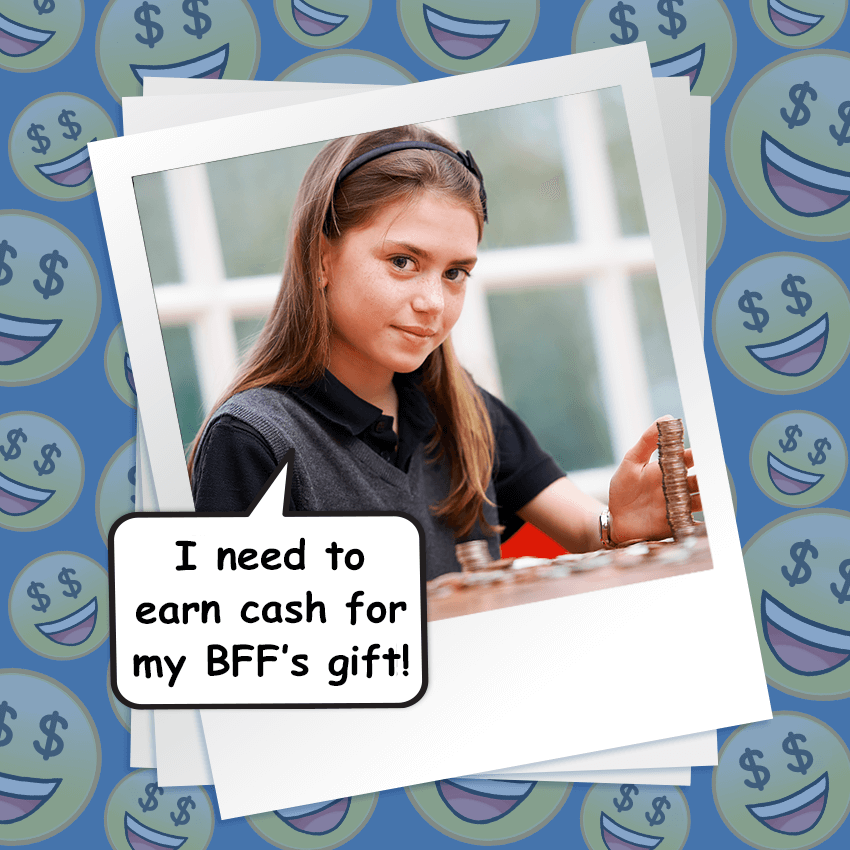 Dear Brandon,
I really need your advice. My BFF's birthday is coming up next month and I REALLY want to surprise her with something she's been wanting forever—a deluxe recording studio kit that will allow her to play and record her own songs. She's an AWESOME singer and songwriter, and her dream is to win a Grammy award one day. The problem is that the equipment costs $400!!! I don't want to get her a cheap version—she's been talking about this specific kit for years. How can I possibly earn $400 in just 6 weeks, so she can start to launch her music career???

From,
Dollarless Dork
Hey Dollarless Dork,
First, I want to say it's so awesome that you're supportive of your BFF's goals and dreams!
Second, I feel you on the money problems. I'd love to get my crush a really cool expensive gift, but it's just not in the cards. I mean, I'm still in middle school, and even if people would hire me at a part-time job at my age, my grandparents wouldn't let me work. They say I should concentrate on my grades, my photography, my band, and helping out with Fuzzy Friends.
But hey…wait a minute. Now that I think about it, maybe I could use my personal skills to earn money after all! I could offer to take photos of people with their pets. Or set up my drum set in the garage and offer lessons to little kids (at a distance, of course, until this pandemic gets under control).
Do you have any personal hobbies that you could use to score some cash? Think about it.
In the meantime, here are a few other ideas:
Ask your parents about taking on more responsibility in exchange for payment. NOTE: this has gotta be more than regular things they expect you to do (aka, don't expect $10 a day for making your bed or taking out the trash). You could do all the household laundry, do a SUPER GOOD job of cleaning the bathrooms (yup, toilet and all), or basically anything your parents usually do. You could wash the outside and clean the inside of their car. (You could also offer up a foot massage at $5 per 20 minutes, but depending on your parent's foot odor, that might be too stinky of an option. )
Are there any dogs in your neighborhood? If so, offer a 30 minute walk for $5. If you walked 3 dogs twice a day, that would be $150 bucks a week (and that's not even including weekends). You'd have enough money within 3 weeks! (Just don't forget to take poop bags).
Are you crafty? My friend Nikki came up with this idea: ask your parents to make a small investment, so you can buy some bracelet supplies. You could use beads or string, and customize them to however people at your school want them. You could even get those letter beads to spell out their favorite sports team or inspiring phrase. Create an order form with options and people can get their own, one-of-a-kind bracelet. You can take pictures of samples with a phone and email all your relatives to see if they'll order some, too. (Don't forget to pay your parents back).
Find an alternative gift. I know, I know, this option is NO fun. But here's the thing: your BFF will love whatever you get her for her birthday. It's amazing of you to want to buy her dream present, but I'm 100% certain that she doesn't expect you to do that. Ready for some serious cheesiness? The biggest gift of all is your friendship. Yep, I said it. But really, even as you try to earn the money, it might not hurt to come up with a few other ideas too. Here's one: get her a few awesome How-To books or biographies of her FAV music artists, so she can study up on how serious musicians started their careers!
How about all of you readers? Have you ever needed to make some cash fast, or wanted to buy a gift that you couldn't afford? What did you do about it? Tell us all about it in the comments.