December 13, 2014
I need ADORKABLE gift ideas!!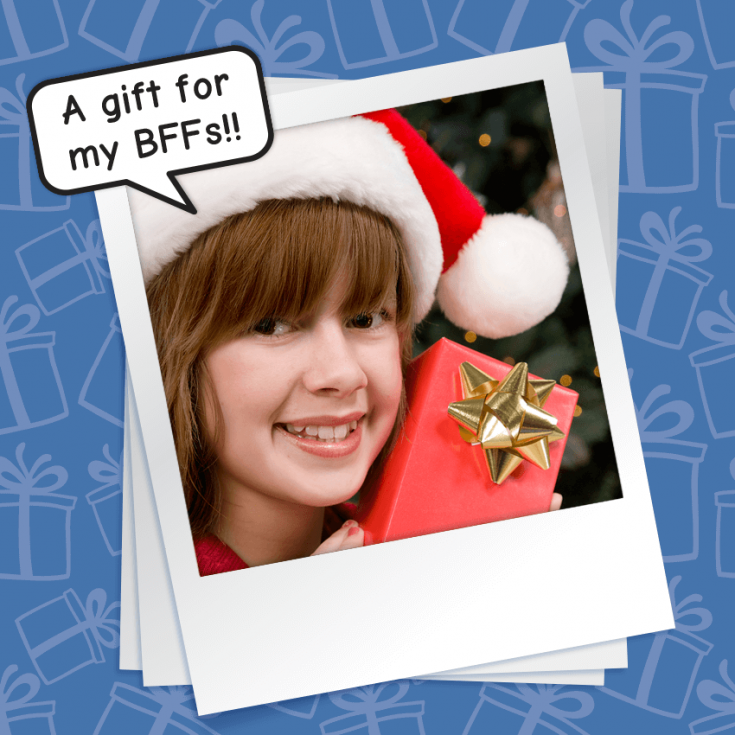 Dear Brandon,
I would like to give my four best friends a small Christmas present. But, unfortunately, I don't have a lot of money to buy them stuff from the mall.
Could you give me some creative ideas for cool presents that I could make to give to my friends?
I'm pretty good at crafts and I enjoy cooking. But, I'm at a loss for what to make that would be super special for my BFFs.
Thanks,
NOT-SO-SECRET SANTA
Dear Not-So-Secret-Santa,
Since I haven't touched any tissue paper or glitter since kindergarten, and my guy friends are more into biking than baking, I don't have a ton of ideas for homemade gifts for girls.
But there's this one really special, very crafty girl in my life, and she's all about creative, handmade gifts.
I asked her for some ideas for cool, cheap things to make, and that helped me think of a few of my own. So here are her top three ideas and mine.
TOP THREE IDEAS RECOMMENDED BY NIKKI MAXWELL
---
Create a friendship bracelet: Being the cool and crafty kid you are, you could make a friendship bracelet for each of your friends. Then they'll think of you and what an awesome friend you are whenever they wear it.
Bake a dozen of your friends' favorite cookies or cupcakes: You said that you're into cooking, right? So, show your friends that you care by satisfying their sweet tooth with their fav delish treats. They'll thank you for it!
Homemade manis and pedis: Get your pampering on while being creative AND treating your friends all at once! You get to paint their nails with really funky and colorful nail polish. Plus, you can add nail art. Just Google "Christmas nail art" for ideas.
TOP THREE IDEAS RECOMMENDED BY ME, BRANDON
---
Make a friendship coupon book: I've tried this idea before with my best bud, Max Crumbly, and he says that it really came in handy.

Just make little coupons that offer free favors to your friends, like…

One fantastic sleepover night
Borrow something for 24 hours (like a video game, piece of clothing or jewelry)
One hour of doing something with them that THEY get to choose
Homework help
.
Make a scrapbook and fill it with photos of you and your friends: Just collect photos of you and your friends and fill up a blank book with them. It's a great gift because you and your friends can remember all the amazing times you've had together.
Treat your friend to a movie night: Okay, so truth is I ran out of crafty ideas when I came up with this one. But, it's still a lot of fun. And to save money, have the movie night at your house. Just pop some popcorn and put your friend's fav movie on, and you're good to go. And afterwards, you can throw a "make-your-own pizza" party. (There. Now it's a bit more crafty. )
I hope your friends love your gifts!
Hey guys, do you have any cool and crafty or inexpensive ideas for Not-So-Secret-Santa? What are some gifts you plan on giving your friends this Christmas?