October 30, 2017
HOW DO YOU HANDLE A CRUSH CRISIS?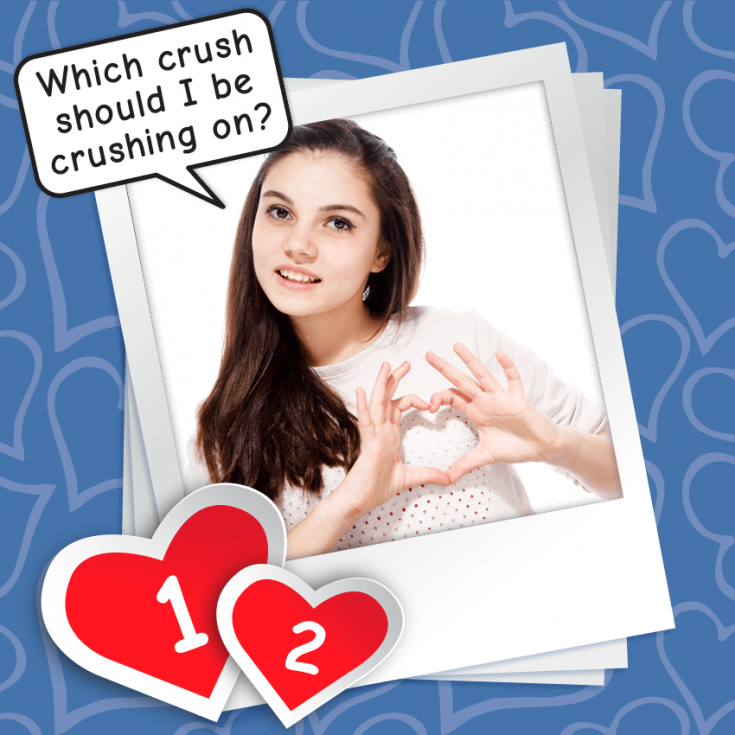 Dear Brandon,
I have a crush on these two super-cute guys!
GUY #1 is a lot like you. He's smart, kind, and really cool. I feel happy whenever I hang out with him.
GUY #2 is outgoing, funny, and amazing at sports. But, he sort of ignores me.
WHICH GUY SHOULD I CHOOSE??
Crazy Crush Crisis
Hey Crazy Crush Crisis,
Thanks for saying Guy #1 is like me, because he sounds pretty awesome! 🙂
I mean, look. There's nothing wrong with liking two guys at once. If you're just talking about crushing…crush around! That's totally okay. So that may answer your question…you don't have to pick!
But, if you really want to focus all that crushing energy on just one person, it seems to me like your choice is clear. I mean…when you see it written out, isn't it clear to you too?
GUY #1
Smart
Kind
Really cool
You feel happy hanging out with him
GUY #2
Outgoing
Funny
Amazing at sports
Kind of ignores you
I mean, they're both super cute, so that's not a factor. But one guy ignores you, and the other guy makes you feel happy when you hang out with him. So…it seems like Guy #1 is the obvious choice. And he's kind to you, which is really the most important thing on the list.
I've gotta be honest. As a guy, sometimes I see girls crushing on jerks, or at least guys who don't pay much attention to them (which is still kinda jerk-ish, if you ask me). I don't get it. Don't you want to hang out with the guy who's friendly and wants to get to know you better?
I guess some people like the challenge of a crush who's not very friendly. It's like, "If I can get HIM to like me, I must be awesome." But, why should Guy #2's opinion matter more than Guy #1's? It sounds like Guy #1 is already nice, interested, and kind to you. Seems like that should be Guy #2's loss.
At least, that's how I see it. It's not just because you said Guy #1 is a lot like me.
How do you determine which crush you like the best? How do you handle a crush that ignores you?