June 8, 2020
Dork Diaries Academy – Lesson 2!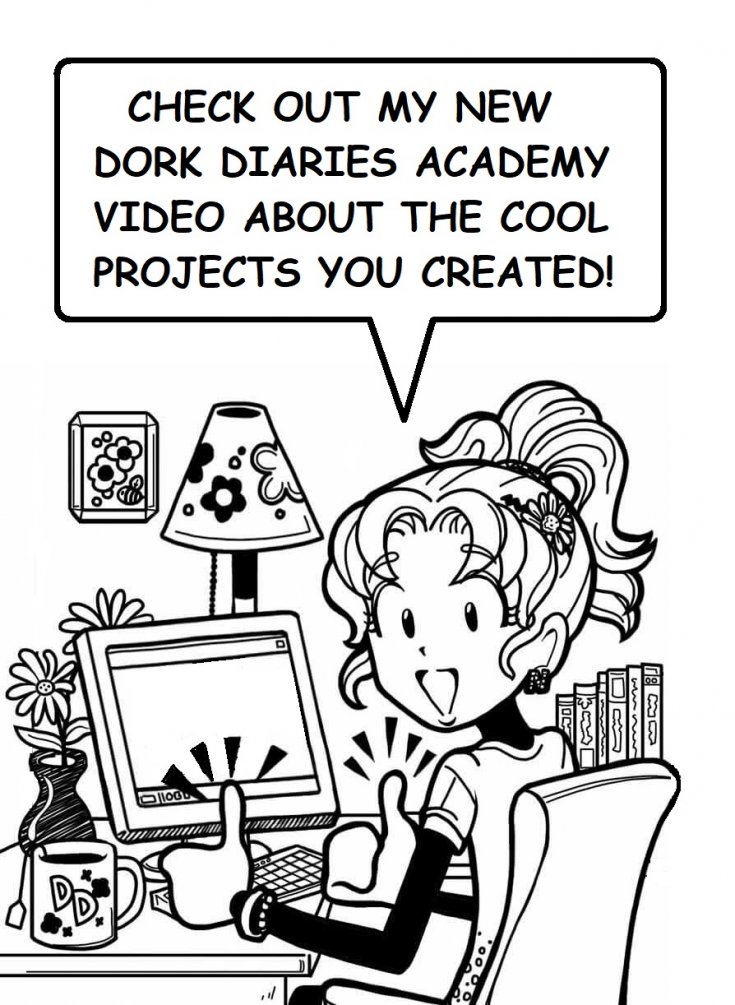 What's up!  I have some really exciting news!
Today I posted a NEW video for Dork Diaries Academy!  SQUEEEEE!!!
It's all about the cool projects you've been posting here on the website. OMG!!  The last time I checked, you had posted almost 500 of them from all over the world!
And, get this! Our teacher, Mrs. Dolly Ann, will interview a real, live student about her project and preview some of your entries.
I'll also be doing a daily countdown to the big announcement of the winners which will be on MONDAY, JUNE 15TH!!
Some of the winners will be based on "most likes" and some will be based on entries we thought were really good.
Here is the new video, Dork Diaries Academy – Part 2!  ENJOY!…
I hope you enjoyed this new Dork Diaries Academy video!
Which three project entries are your favorite?  Did you see YOUR project in this video?  Please post your answers in the comments section below.