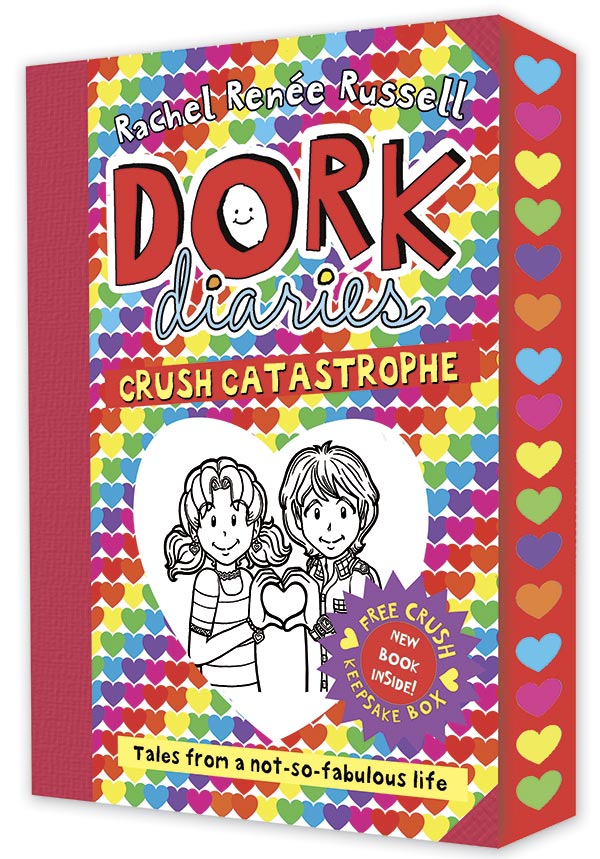 The DRAMA continues as Nikki tries to figure out how she's going to spend her summer. Things get even more COMPLICATED when she starts to hang out with a CUTE guy who's a visiting student. Will this new friendship RUIN her relationship with her BFFs, Chloe and Zoey, and her CRUSH, Brandon?!
OM SQUEEEEE!!!! The UK first edition of Crush Catastrophe comes with a limited edition keepsake box!!!! Adorkable! Out 19 October.
Grab your copy of Crush Catastrophe now to make sure you don't miss out on an adorkable limited edition keepsake box! FREE with every copy – but only while stocks last!
Order This Book