April 16, 2020
Vote For Your Fav New Dork Diaries Activity!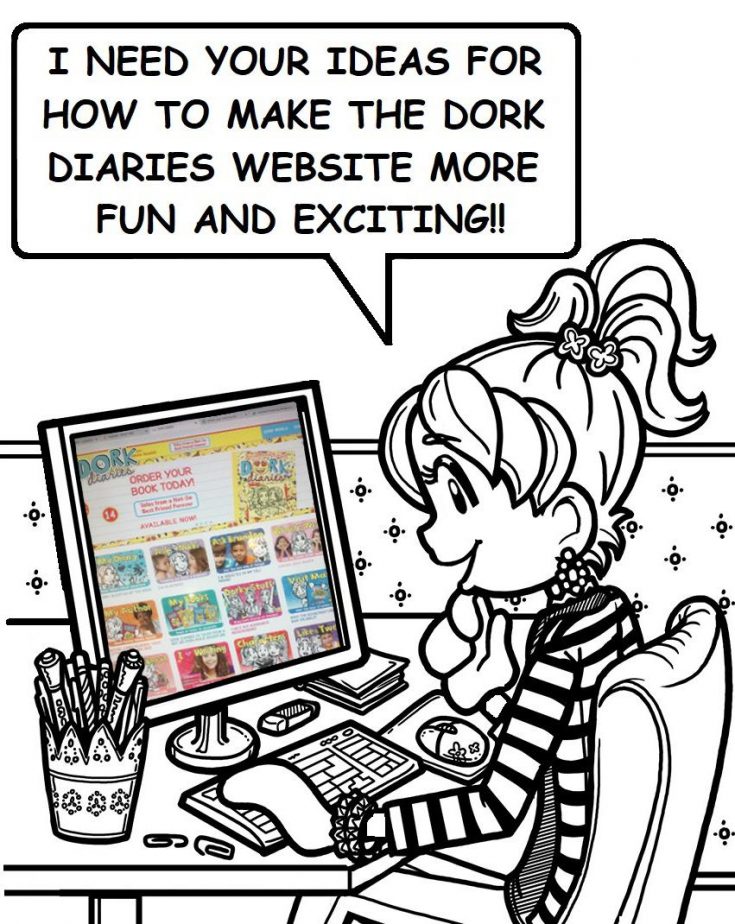 Okay!  I need to start by apologizing for posting this latest blog entry a few days late.  I'm really SORRY!!
But, I have a really good excuse.  I've been SUPER busy brain storming new ideas for FUN and INTERESTING activities on my Dork Diaries website.
I don't know if you've noticed it or not, but lately, things have been VERY active around here.  I've been getting a TON of web visitors and hundreds of comments posted daily.
But, that's probably because…ALMOST EVERY SINGLE KID IN THE ENTIRE WORLD IS HOME FROM SCHOOL AND BORED OUT OF HIS/HER SKULL DUE TO THE STUPID COVID-19 CORONA VIRUS  AND MY FAMILY IS DRIVING ME NUTZ AND I MISS MY BFF'S CHLOE AND ZOEY AND MY CRUSH BRANDON AND I'M GOING TO STRANGLE BRIANNA IF SHE EATS ANOTHER PEANUT BUTTER AND JELLY SANDWICH IN MY BED AND HIDES HER STICKY, SLIMY  LEFTOVER BREAD CRUSTS UNDER MY PILLOW!!!!!!!!!!!!!!!!!!!!!!
Okay, Nikki!  Calm down!  Breathe!  Just CHILLAX!  Now, where was I?…
So, you all have been coming HERE to hang out at Dork Diaries!  And, I LOVE IT!!  THANK YOU SO MUCH!!
This means I need to make this place better!  Even more EXCITING and more INTERESTING!!  And, I need YOUR help!  AGAIN!!
I came up with FOUR brilliant ideas for brand new activities!  I will explain all of them below and then I'll need you all to VOTE for the one you that like best!!  The activity that gets the MOST VOTES is the one that I'll add!
---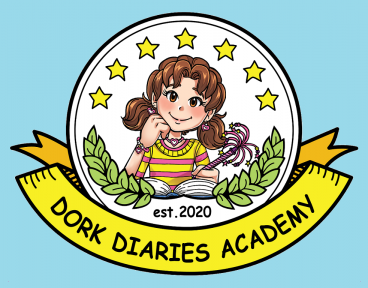 Okay, how many of you are homeschooling online since your school is closed?!  Please RAISE your HAND!
Okay!  Now how many of you who are supposed to be doing HOMEWORK online are actually are just watching funny YouTube videos, Tik Tok, and posting at #Bored on Twitter?!   Now, take your raised hand and SLAP YOURSELF!
Since you are already hanging out at Dork Diaries instead of doing your homework, I can post some FUN and EDUCATIONAL (well, kind of) material here at Dork Diaries Academy!!  And, then you will have the perfect excuse to come HERE and GOOF OFF…er, I mean EXPAND YOUR HORIZONS BY LEARNING FASCINATING NEW THINGS!  And, your parents will stop NAGGING  you about wasting time on worthless websites when you should be doing your lessons or homework.
And, get this!!  We'll mostly talk about Dork Diaries and my BFF's and my crush, Brandon!! And, all of the very valuable life lessons it teaches!  But, it will actually be very EDUCATIONAL because a real certified TEACHER will be helping with the lesson planning and assigning very cool and fun projects that YOU can make at home.
AM I NOT A GENIUS??!!
---
Don't you just LOVE this super cute video!   Reading a book is like downloading info right into your BRAIN!!
Okay, this one is kind of obvious!  A DORK DIARIES BOOK CLUB!!
We'll read one of the Dork Diaries books together!  And, then all of us  (YOU, me, Rachel, Nikki, and other Book Club members) will discuss it together and we'll answer any questions.
But, the coolest thing about this is that Rachel and Nikki will be sending out A LOT of FREE stuff, like books, stickers, bookmarks, etc. to the MEMBERS of the Book Club!
We can also read other great books by other authors, as well.
---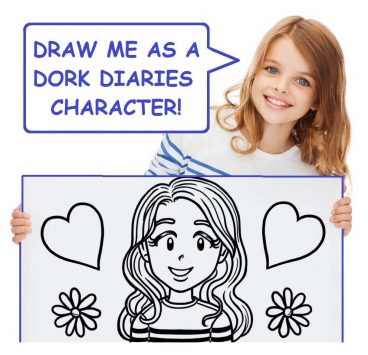 This next suggestion is SUPER popular at Dork Diaries' school visits!!   Twice a month, Nikki Russell, (yes, the OTHER Nikki!) the illustrator of Dork Diaries, will actually select one lucky fan and draw him/her as a Dork Diaries cartoon character.
It will be liked you stepped inside a Dork Diaries book and became part of my WACKY world!
You can see the entire drawing process, from start to finish, on YouTube.
The BEST part is that Nikki will EMAIL you your drawing so you can keep it for EVER and EVER and show it to your CHILDREN and GRANDCHILDREN!!
How COOL will THAT BE?!!
---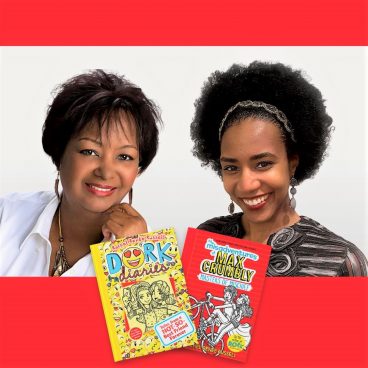 My final idea is FANTASTIC!  Rachel and Nikki Russell, the author and illustrator of Dork Diaries, have agreed to do a live Q & A on Live Stream!!!   SQUEEEEEEEEEEEEE
!!!
Once or twice a month, they will answer all of YOUR burning questions which you can ask live or email to them. Now you can find out the answers to your most obscure questions, from the earliest to the latest Dork Diaries book.
And, get THIS!!!  They will ALSO give you a SUPER, TOP-SECRET UPDATE on the DORK DIARIES MOVIE
!!   SQUEEEEEEEEEEEEEE
!!!
Okay….MAYBE they'll give you an update on the MOVIE!  Or…MAYBE they WON'T!!
HEY!!  You didn't hear ANYTHING about a MOVIE from ME!!  Sorry, my LIPS are SEALED  

!!
Anyway, since I posted all of this a little late, I might let the vote continue for an entire week and announce the final results in about 7 days.  You can vote as many times as you like!
NOW!!!  Are you ready to VOTE!!!    Click on the link below!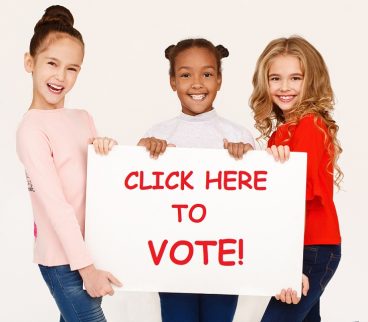 Which of these ideas do you like best and why?  Do you have any other ideas that you'd like to see me try on the Dork Diaries web site?  Post your comments below.
If you see a cool activity that you'd LOVE to do in the comments section, you can do a "write-in" vote for it in the comments section and I will consider those suggestions as well for future projects.