October 3, 2018
HELP ME CHOOSE MY BIRTHDAY CAKE!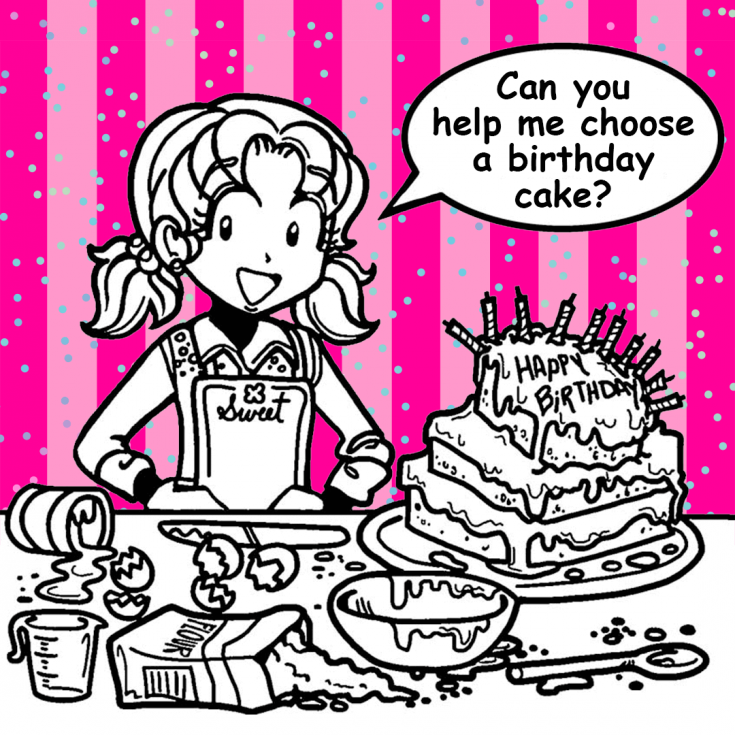 Great News! My new Dork Diaries Book 13: Tales From A Not-So-Happy Birthday will be released on Tuesday, October 16th. It's all of the deets and never-ending DRAMA about my birthday party! You can read a SNEAK PEEK of the book here!
I didn't know that planning a party was SO complicated, like picking the perfect birthday cake! Since Zoey is really into unicorns, she suggested a unicorn cake. Chloe is crazy about rainbows, so she wants a rainbow cake. Brandon is an animal lover, so of course he chose an animal print cake. MacKenzie is addicted to lip gloss, so she insisted on a make up cake. And Brianna TOTALLY freaked me out when she showed me the cakes she had baked all by herself!
So right now, I'm super confused and really need your help on this whole birthday cake fiasco! After my friends and I got into a HUGE argument over which one I should get, we finally decided to vote on it.
I would appreciate it if you would look at all of the cakes everyone suggested and then vote on your fav ones below. The cake that gets the MOST votes will be the one I'll have at my birthday party!
I'd love to hear your comments about the cakes and which one you like best, so please post them in the comments section!