June 22, 2020
And, the WINNERS are…!!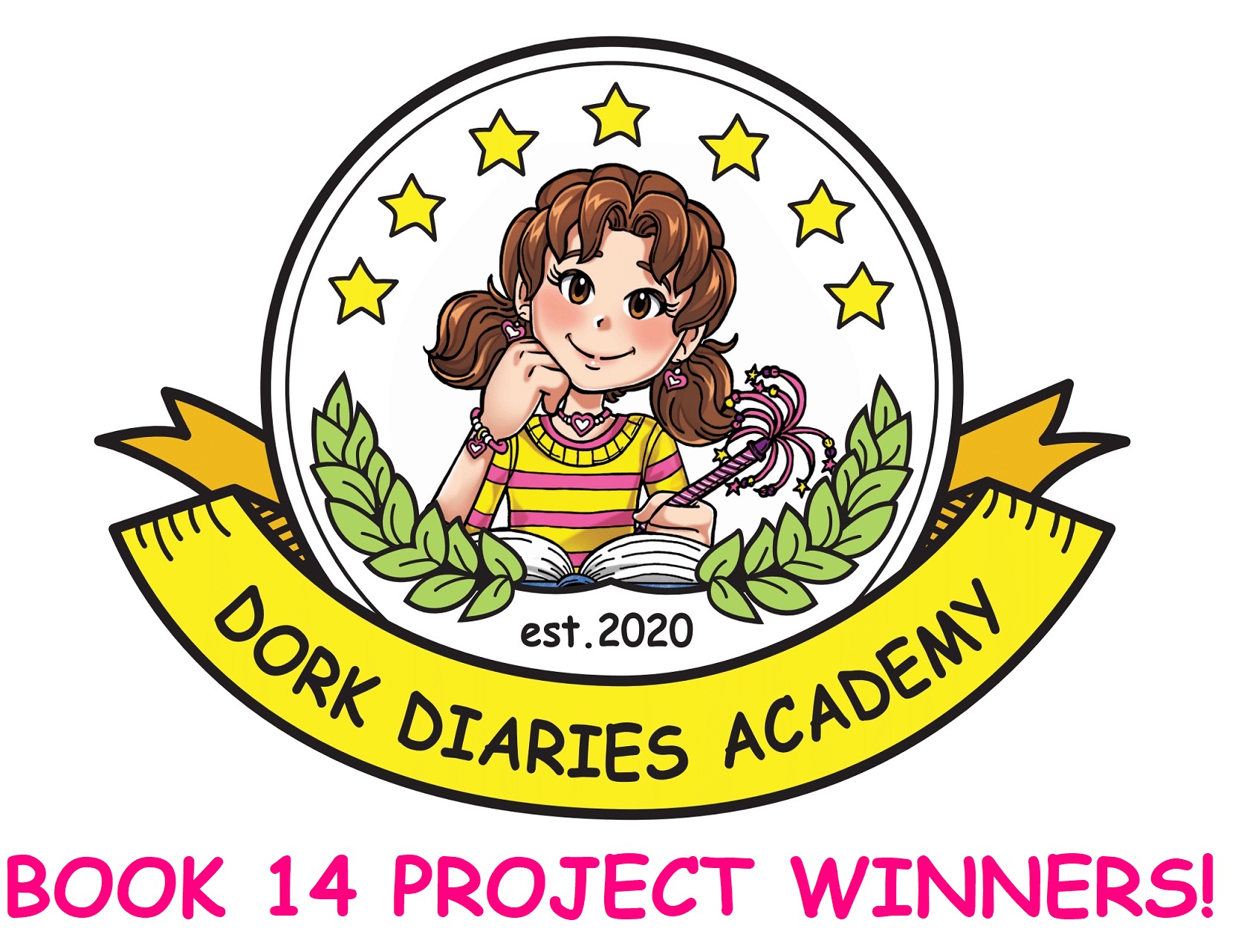 Thank you everyone for your patience!!
FINALLY!  I finished this video announcing the winners, and it took me FOREVER!!
WHY?!  Because I added a BIG SUPRISE!!  So, even if your project DIDN'T WIN, please make sure you watch the ENTIRE video to the very end!!
CONGRATULATIONS TO ALL OF THE WINNERS!!   SQUEEEEEEE!!!
Your Dork Diaries Book 14 projects were FANTASTIC!  We tried to select just 6 winners for each category, but it was IMPOSSIBLE to do.
We couldn't agree on all of the winners!!  So, Chloe, Zoey, Brandon, MacKenzie, and I compromised by each selecting our OWN set of winners.
This means we have TWICE the number of winners than I had originally planned!
Okay, now it's time to announce the exciting news that you've been waiting for.  Please watch the video below and remember to watch to the end for a surprise!:
On Thursday, June 25th, we will be posting a Dork Diaries Academy – Book 14 Project Winner Sign-Up Form.
It will contain all of the info YOU need to receive your award.
Again, CONGRATULATIONS to all of the winners!!
What did you think of this award video and the surprise?!!   Please feel free to post your comments below.